A wedge canopy is an excellent addition to any shop that requires some coverage and shading but not a large awning. The distinctive shape of wedge canopies creates a completely different effect from awnings, adding more signage and advertising space and giving your property a one-of-a-kind, eye-catching look that can attract customers' attention.
Our wedge canopies can be customised to your expectations in terms of colours and patterns, with the option to add hand-printed signs on the cover.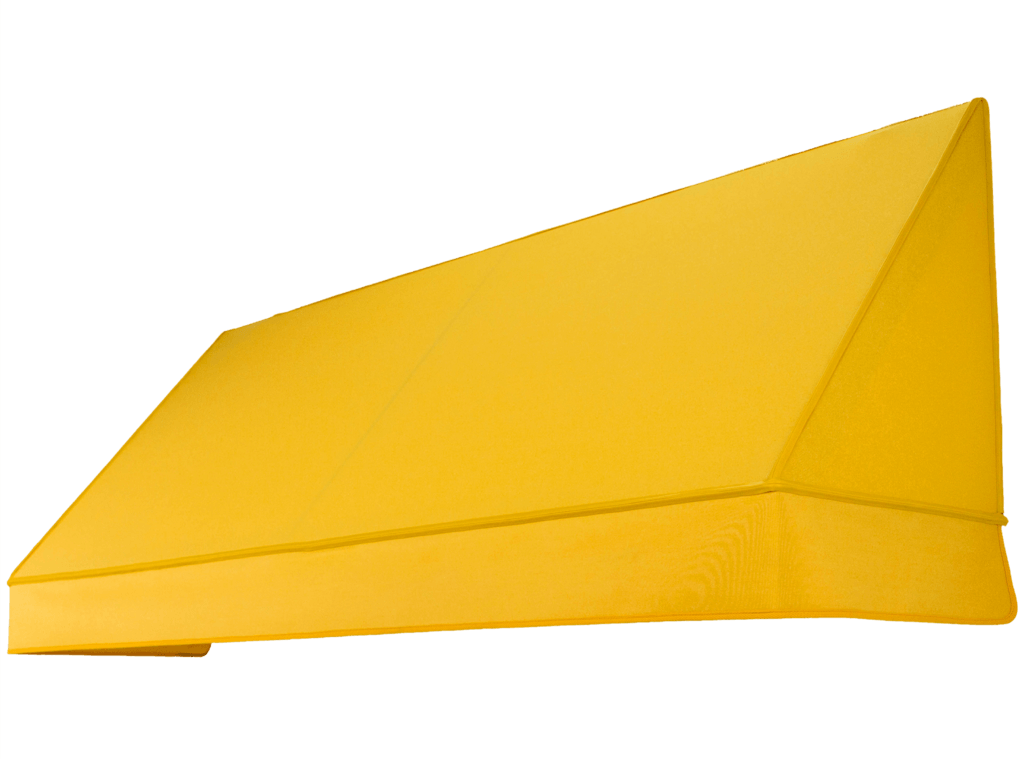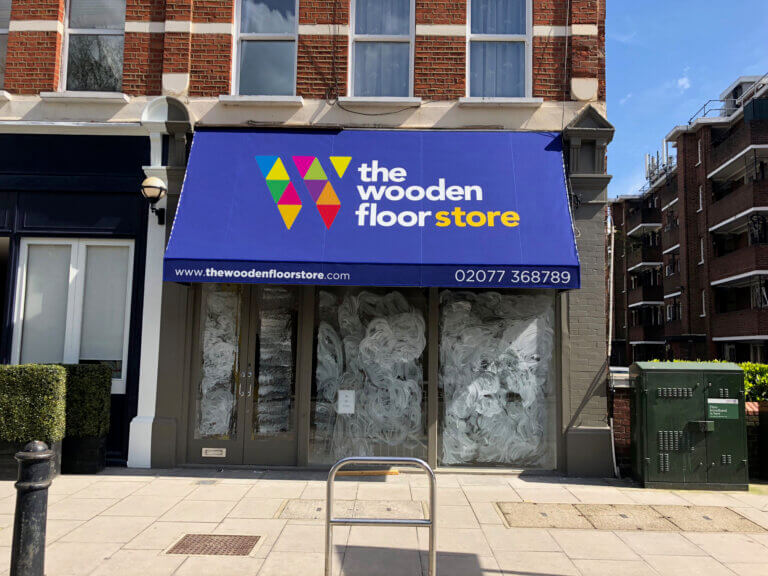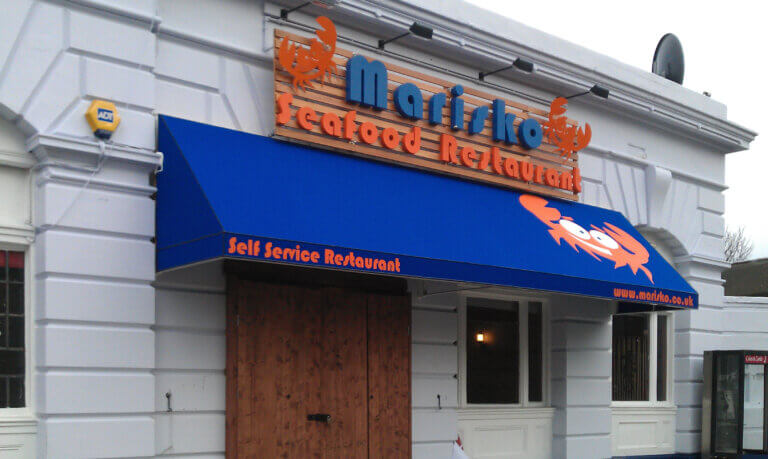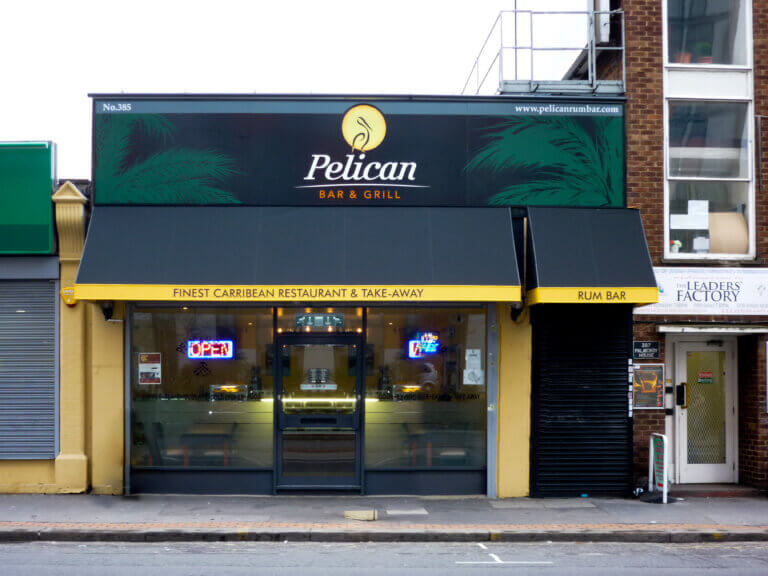 With their minimalistic look and unmatched versatility, wedge canopies are an absolute favourite among architects and business owners alike!
The Versatility You Are Looking For
A wedge canopy is a flexible solution that can fit seamlessly even into relatively small spaces, but it can also be linked with other wedge canopies to go around a larger building. It can be fully customised to your needs in terms of colours, patterns, size and signage, and include a fixed or skirted valance. Wedge canopies are designed to keep heat and sunlight away from your windows without interrupting the view, so they are the best choice if you want to control indoor temperatures and protect your products from fading.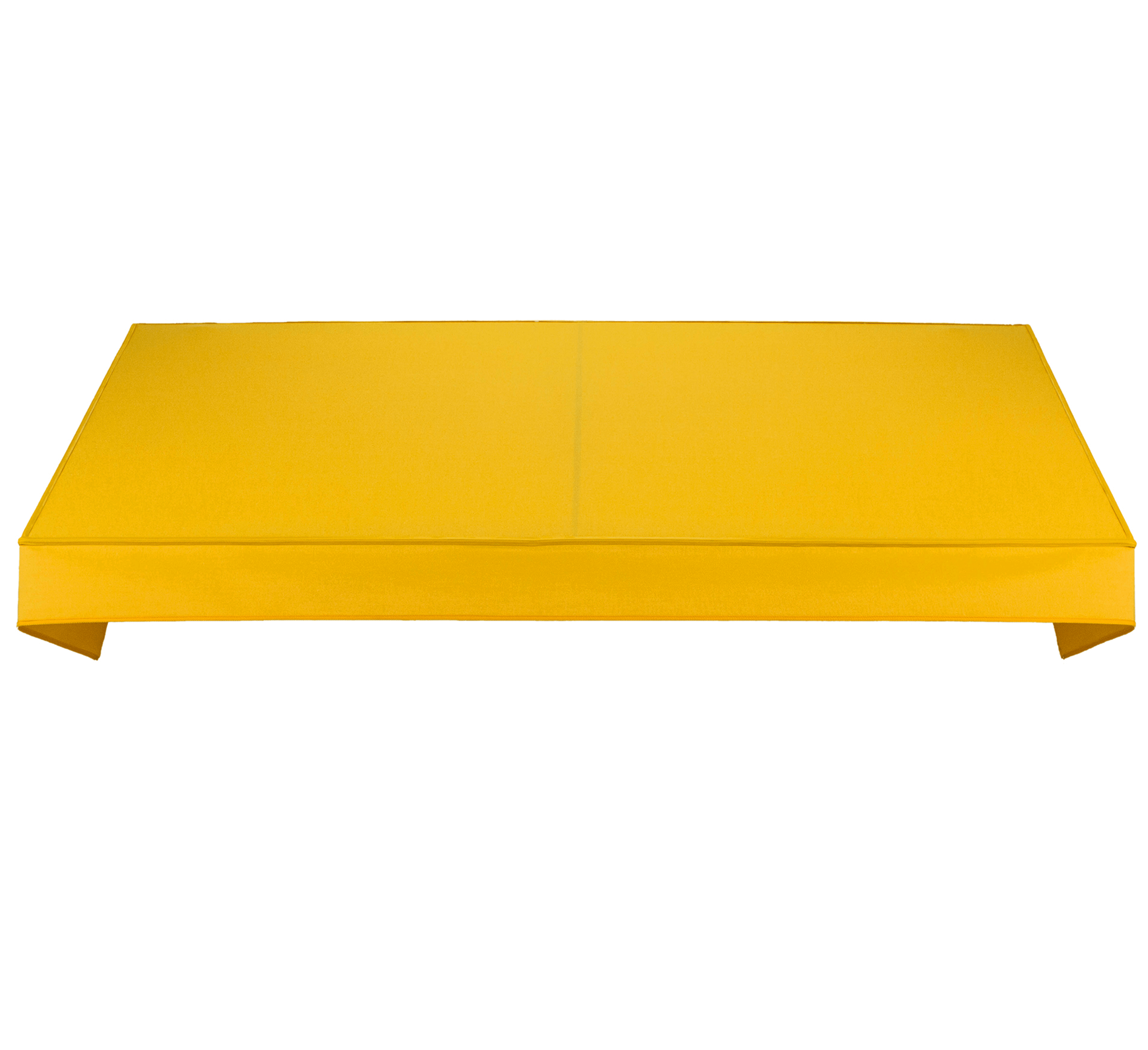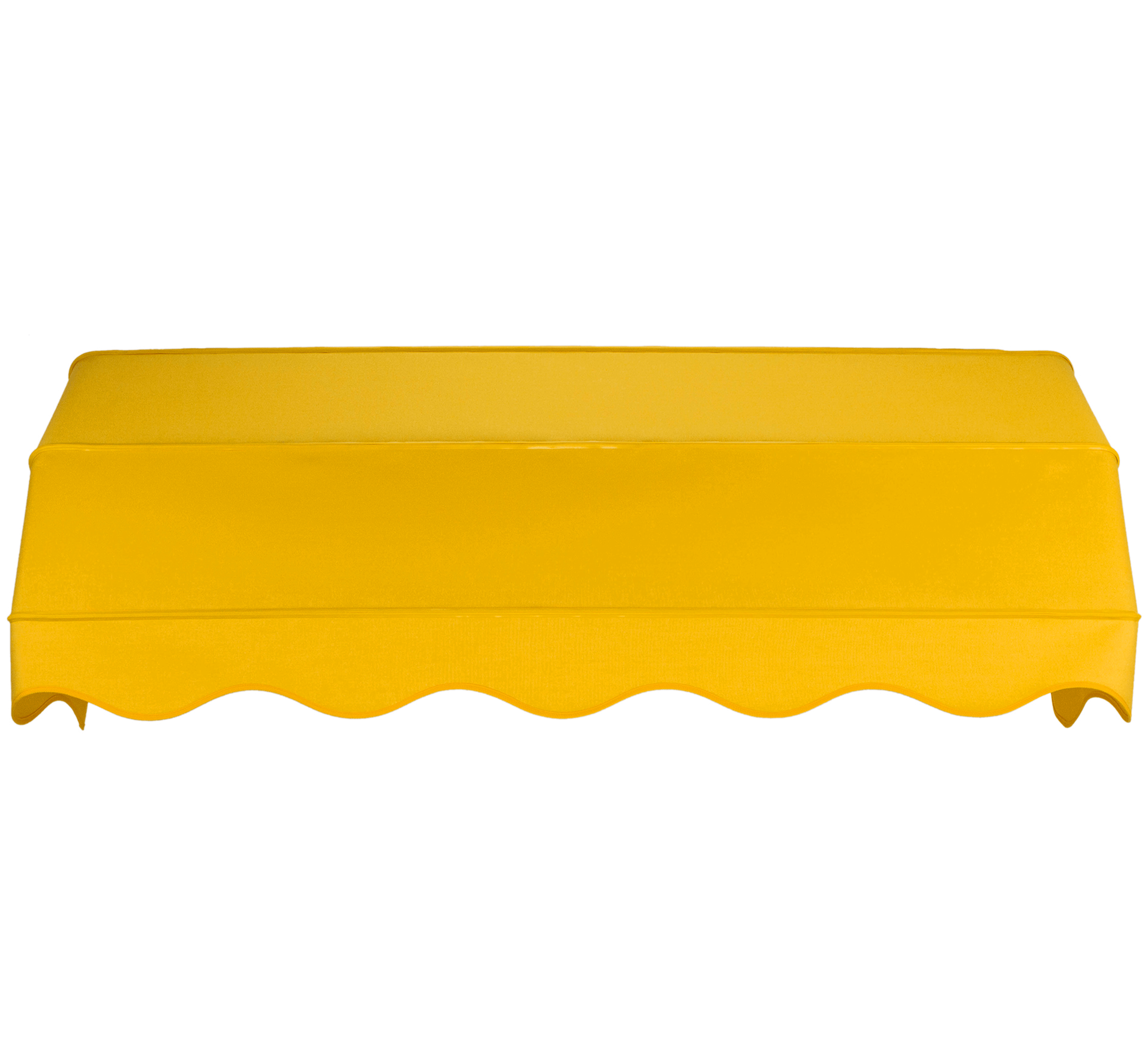 Invest in Quality and Comforta
Our wedge canopies consist of a non-retracting, durable aluminium frame and a cover from the best selection of weather-resistant fabrics, available in a variety of colours. Thanks to carefully selected materials, our wedge canopies are flexible yet sturdy and resilient to wind and changing weather conditions. Order your made-to-measure wedge canopy and add long-lasting appeal and value to your business property!
Wedge canopies from our range are suitable for any type of façade and can be installed even in the most atypical spaces. If you require help with the installation of your wedge canopies, you can count on our professional services!
Check out our other colors and product visualizations!
Add a Touch of Style to Your Property With a Wedge Canopy
As a client, you can choose from a range of different colours, patterns, and types of materials to create the most impactful wedge canopy and differentiate yourself from competitors or improve the look and functionality of your property. Wedge canopies are a great addition to both residential and commercial buildings. If you're looking for an effective solution to shield your doors and windows from the sun and rain, order your bespoke wedge canopy today!
Why Wedge Canopies From Awning Depot?
We'll help you find the perfect wedge canopy
Our specialist canopy advisors can help you choose fabrics, talk you through optional extras, and they'll take care of measuring and installation.