Cafe awnings allow you to expand the space and brighten up the image of your business. Commercial awnings add both functionality and value to your building, making you stand out among the immediate competition. Offer alternative seating in the form of outdoor tables, and protect customers from rain, sunlight, and wind with a cafe awning. But providing shade and shelter from the weather is not the only function of a restaurant awning, it also offers additional advertising space to display your logo or name. Awnings are a feature in a traditional style that helps you stand out from the competition and make your seating areas more attractive to passers-by. Thanks to the added space in the warmer months, you can not only fit in more customers in your cafe but also promote your business for various outdoor events and parties. With restaurant awnings provided by AwningDepot from the UK, you can be sure that you're receiving the ideal solution for your outdoor space. Using new technology, modern design and a quality fabric collection, our restaurant awnings will transform your cafe into a stylish open-air area to be enjoyed through all seasons.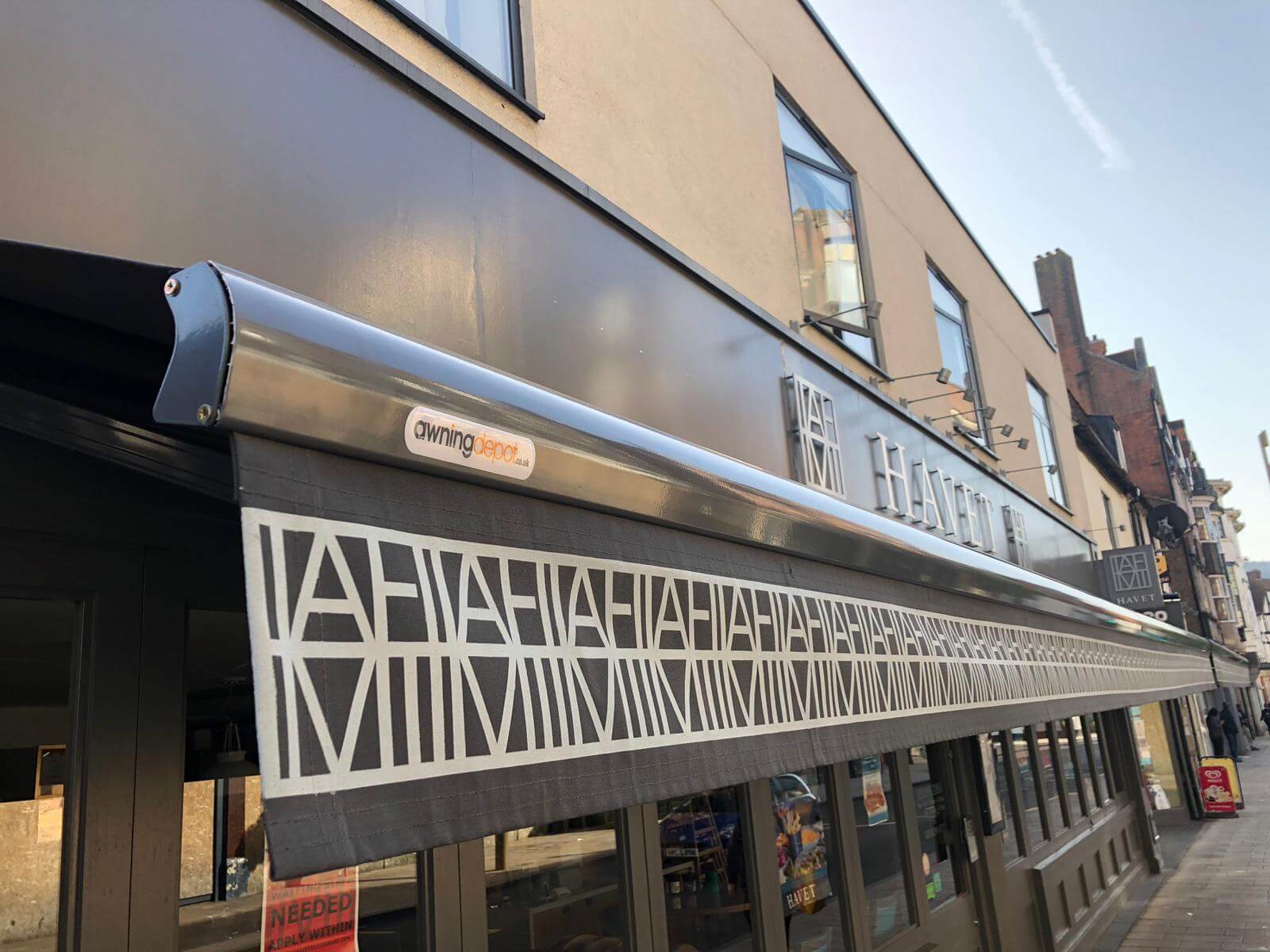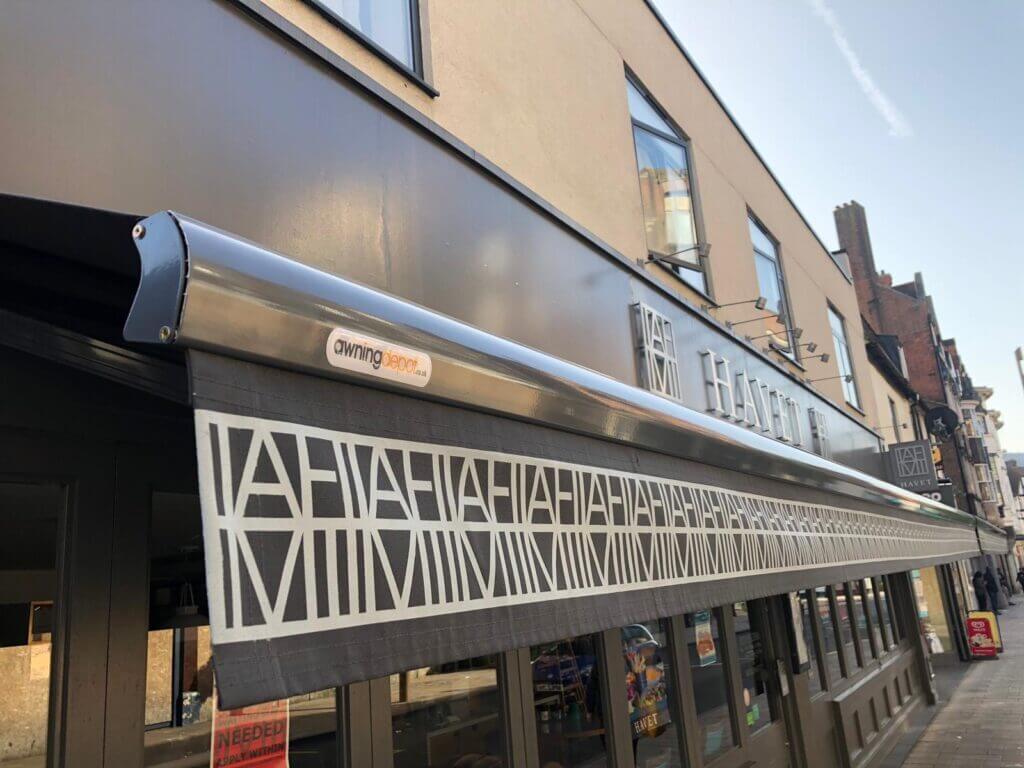 We offer our clients only the best of the best on the awning market.
Our commercial awnings are manufactured in the UK by our dedicated and experienced team. We make sure your canopies are not only designed according to the individual specifications but also carefully checked for quality before leaving the factory. With us, you invest in solutions that are made of high-quality materials and come with a variety of practical features including built-in dimmable LED lights, wind sensors, and both manual and automatic operation. You decide what you need, and we provide you with made-to-measure products that will not only meet but also exceed your expectations! We can guarantee that you will be satisfied with our whole range of awnings.
Add a Modern Yet Traditional Touch to Your Cafe
Our restaurant awnings come in a range of styles and designs, giving you the chance to choose the perfect model for your business. Whether it's the classic charm of a Victorian awning or the modern character of a full cassette awning that you decide to go with, you can be sure of a stylish finish. With hundreds of designs to choose from, you can customise your restaurant awning to match your brand. Personalise your restaurant awnings by displaying your cafe's name on the fabric and choosing colours and patterns that can elevate the atmosphere of your cafe's patio and enhance its kerb appeal.
Bring style and functionality to your restaurant with our beautiful, made-to-measure and weather-resistant commercial awnings!
Why restaurant awnings from Awning Depot?
Great, highly competitive price for a quality product.
Fast turnaround as our restaurant awnings are manufactured and assembled here in the UK, rather than imported from overseas.
Dealing directly with a manufacturer rather than through distributors, you get personal service when selecting your customised, made to measure cafe canopy from initial contact to installation and after-sales service.
We do not use sub-contractors for installation – we have our own in-house experienced and knowledgeable installation team.
Wide choice of high-quality fabrics in stock and can have awning frames powder coated to match your colour scheme.
Handcrafted signwriting for the main section and the valance to your design.
Quality built into our restaurant awnings or available as additional features, e.g., stainless steel chains in the awning arms, long-lasting motors, high quality dimmable LED lights and wind sensors.
Warranty of 1 or 2 years for awnings depending on the chosen model and 5 years for the awning fabric from the fabric manufacturer.
In-house steel fabrication of awning fixings suitable for your building structure.
Great after-sales service available should you require assistance with spare parts, additional remotes, wind sensors or changes to covers.