Restaurant awnings are an easy way to update the appearance of your restaurant and add value and functionality to the building at the same time. With this simple addition, you can create a comfortable outdoor dining area for your customers to enjoy their meals while being protected from the sun and rain. But providing shade and shelter from the elements is not the only function of a commercial awning, it offers additional advertising space to display your logo or name as well. In short, restaurant awnings can help you distinguish yourself from other businesses in the area and make your restaurant front more attractive to passers-by.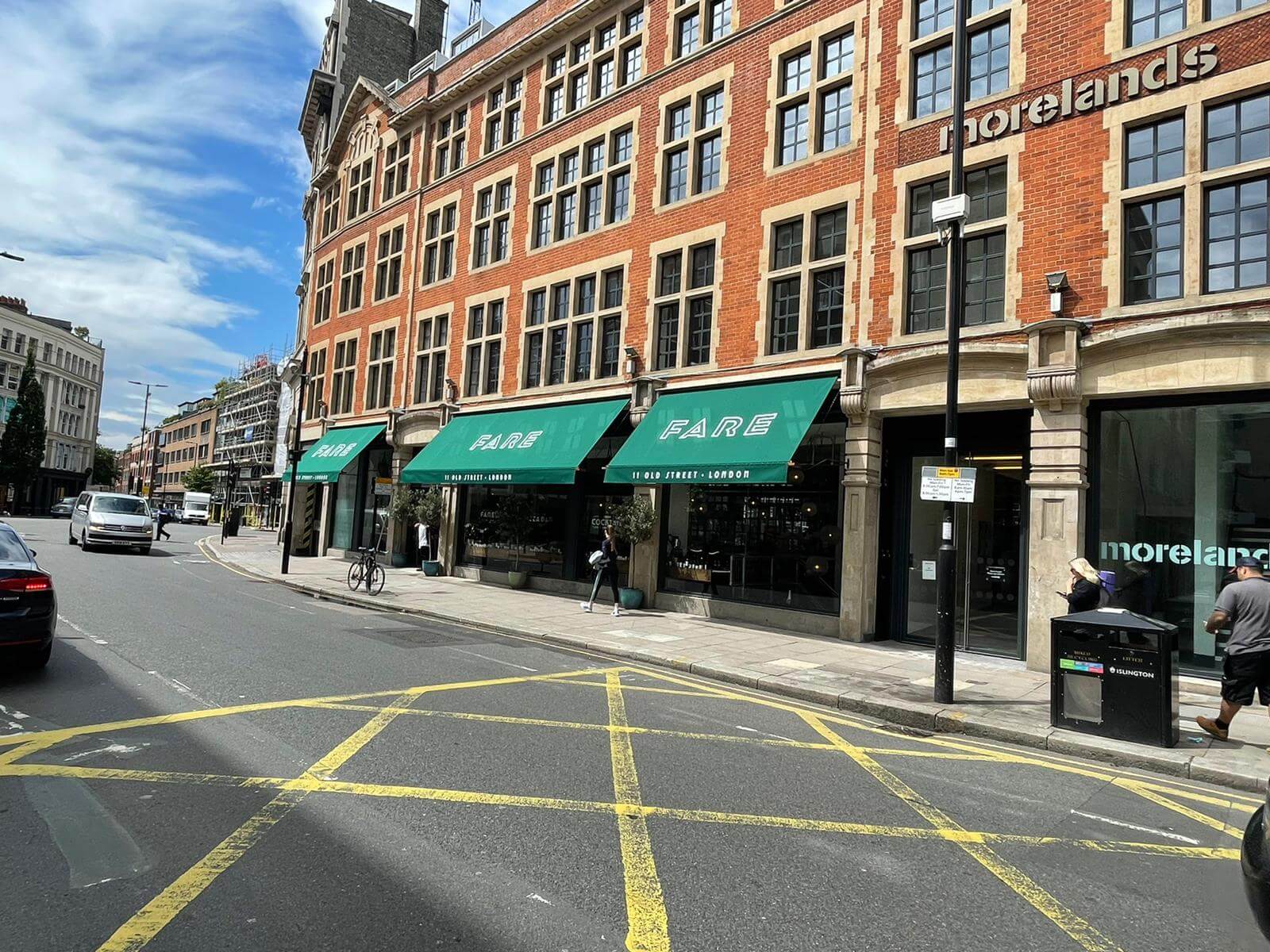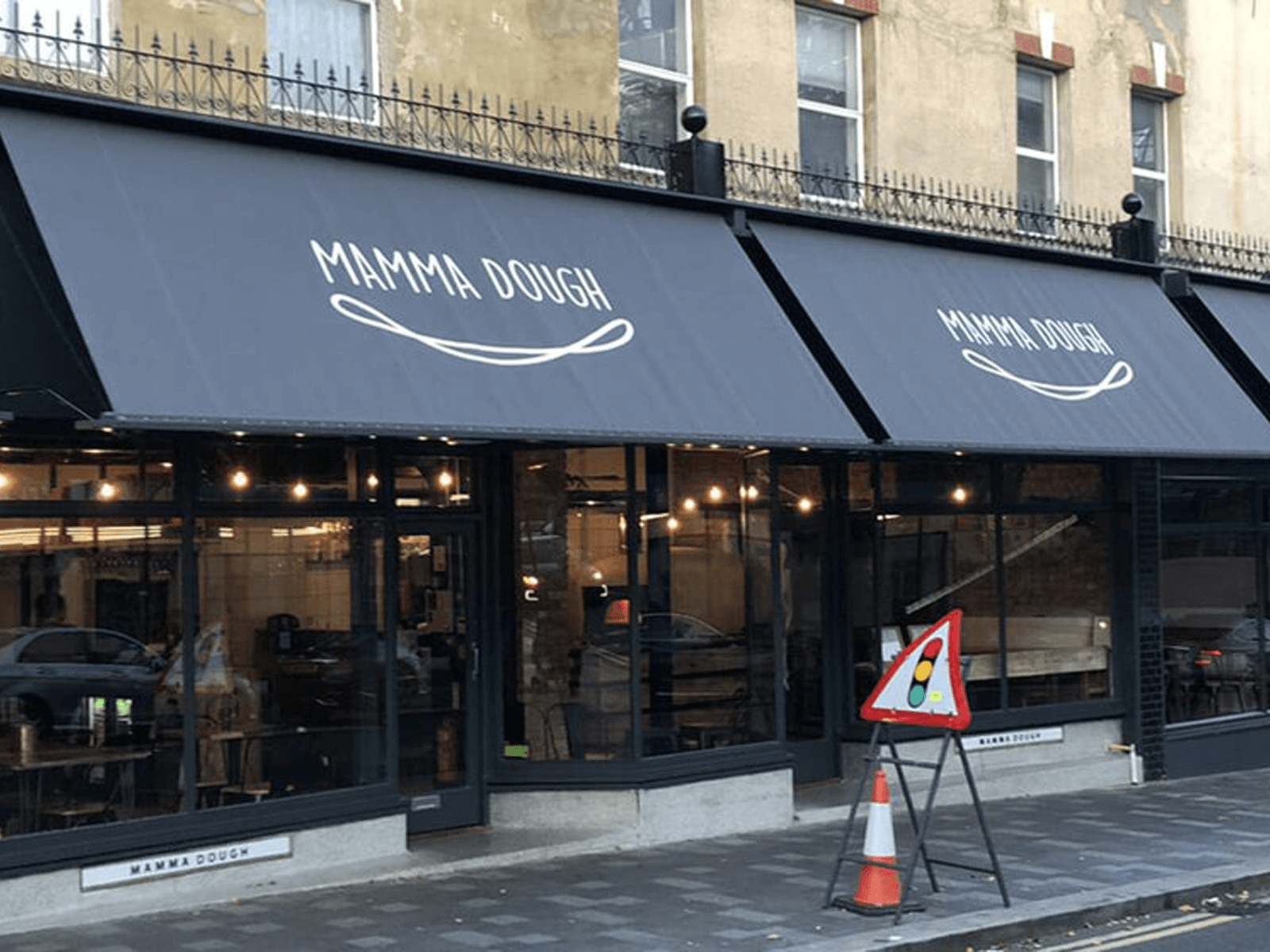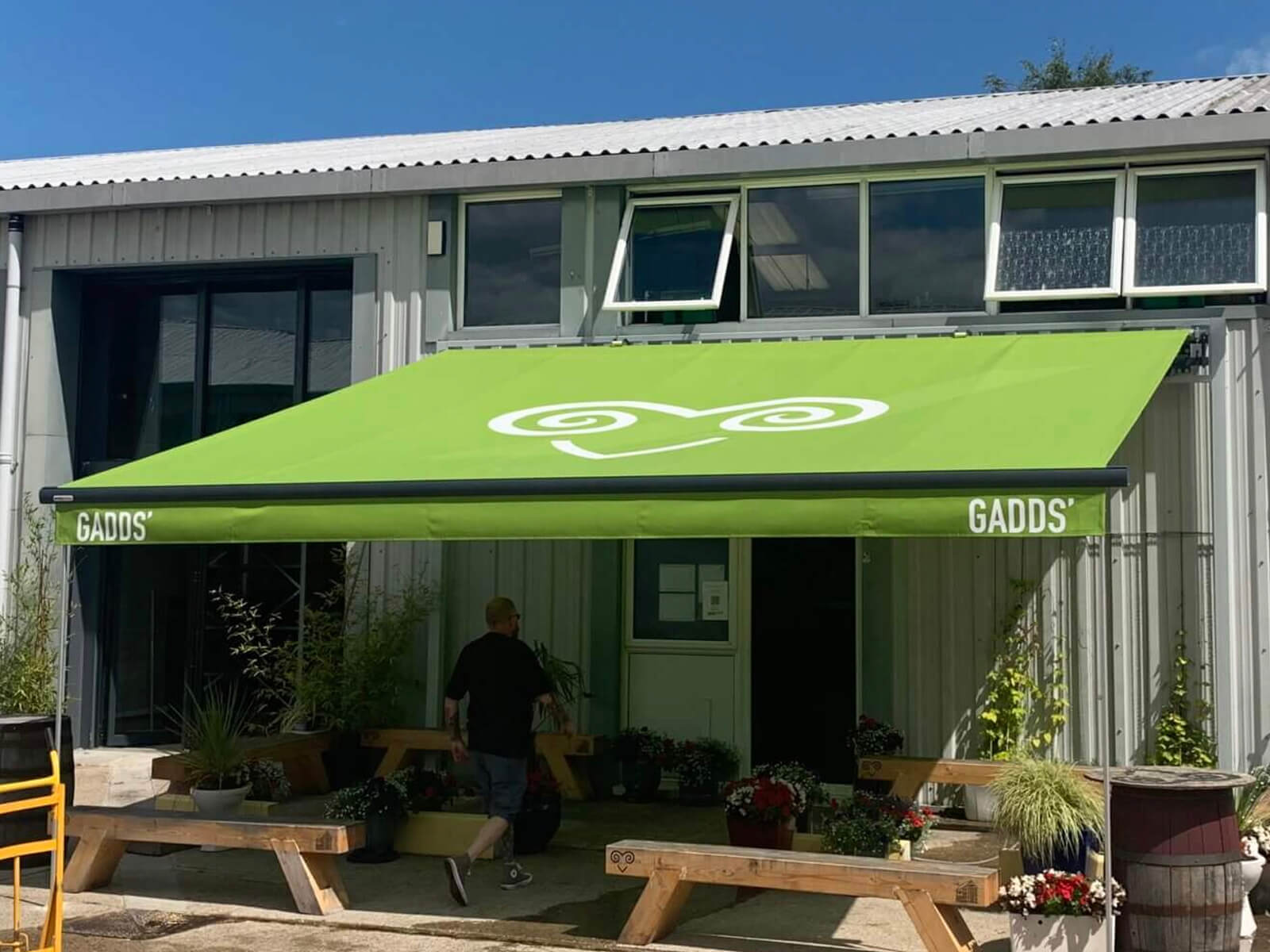 Quality that never disappoints
We don't just promise quality, we deliver it.
That's why all our restaurant awnings are manufactured in the UK by our experienced team. This means that every aspect of the production process from the moment you place your order is in our hands. We make sure that each restaurant awning is not only designed according to the specifications but also carefully checked for quality before leaving the factory. With us, you invest in bespoke solutions that are made of high-quality materials and come with a variety of practical features, including built-in dimmable LED lights, wind sensors, and both manual and automatic operation. You decide what you need, and we provide you with made-to-measure products that will not only meet but also exceed your expectations!
Bring style and functionality to your restaurant with our beautiful, made-to-measure and weather-resistant restaurant awnings!
Add a stylish touch to your restaurant
At Awning Depot, we cater to your needs. Our restaurant awnings are totally customisable and come in a range of styles and designs because we understand that no two restaurants or cafes are the same. But whether it's the traditional style of a Victorian awning or the modern character of a full cassette awning that you choose for your business, there's no need to settle for standard designs. Personalise your restaurant awnings by displaying your brand name on the fabric thanks to our pattern printing service, and choose colours and patterns that will elevate the atmosphere of your restaurant patio and enhance its kerb appeal. With the right design, your building can gain an addition that is just as decorative as it is practical!
Why restaurant awnings from Awning Depot?
Everything depends on your needs and expectations. Our range includes a variety of options, from traditional awnings perfect for historic and heritage buildings to restaurant canopies and retractable awnings with functional features such as lighting systems and wind sensors for customers interested in modern design.
Commercial awnings and canopies installed over outdoor dining areas provide pleasant shade and protect customers from the weather. Restaurant awnings can also help you stand out from the competition and make you visible to passers-by, even from afar.
We'll help you find the perfect restaurant awning!
Our restaurant awning specialists can help you choose fabrics and colours, talk you through optional extras and take care of measuring and installation.