Creating outdoor dining and drinking spaces is an easy way to totally transform your pub and attract customers. But to get the most out of modern pub gardens, it's absolutely crucial to make them accessible in any type of weather. Pub awnings add both functionality and value to your building, making you stand out among the immediate competition. Offer customers alternative seating with maximum comfort in the form of outdoor tables, and protect them from rain, sunlight, and wind with a commercial awning.
With Awning Depot, you can be sure you're receiving the perfect awning solutions for your outdoor space. Using new technology, modern awning design and a quality fabric collection, our commercial awnings will transform your pub bar into a stylish open-air area to be enjoyed through all seasons. Our terrace awnings can not only help you protect customers by providing shade and cover from the elements but offer additional advertising space to display your logo or name as well!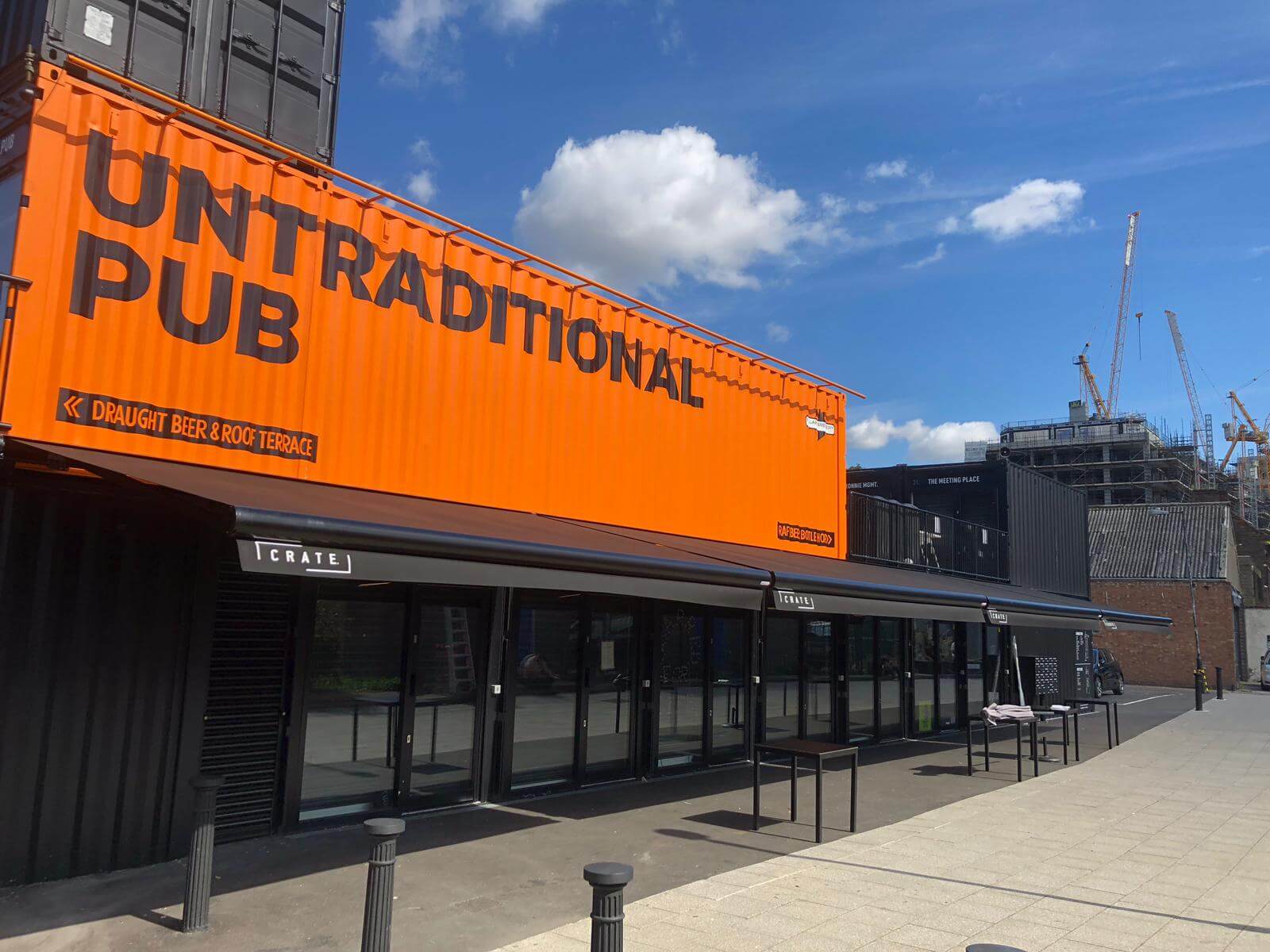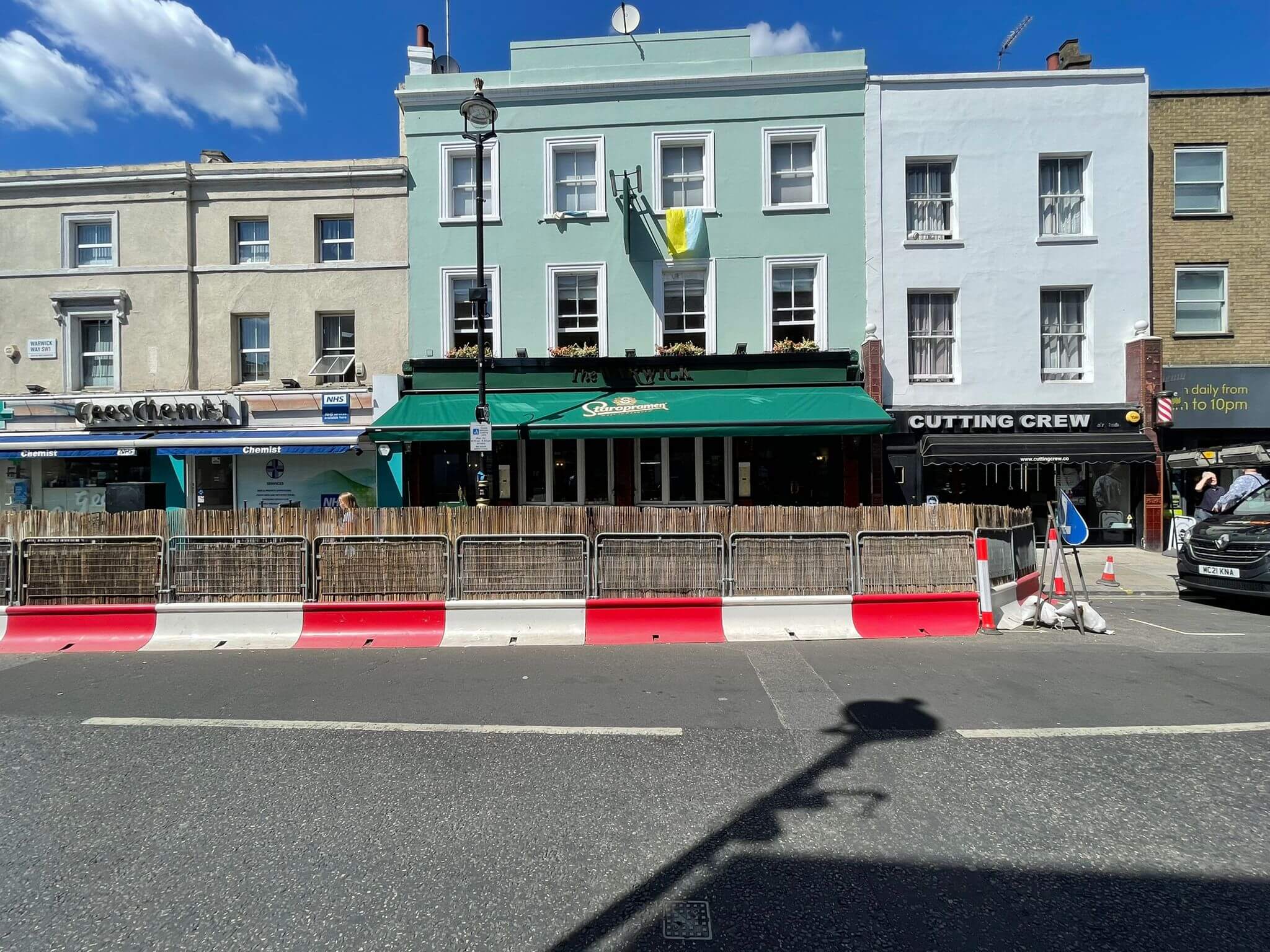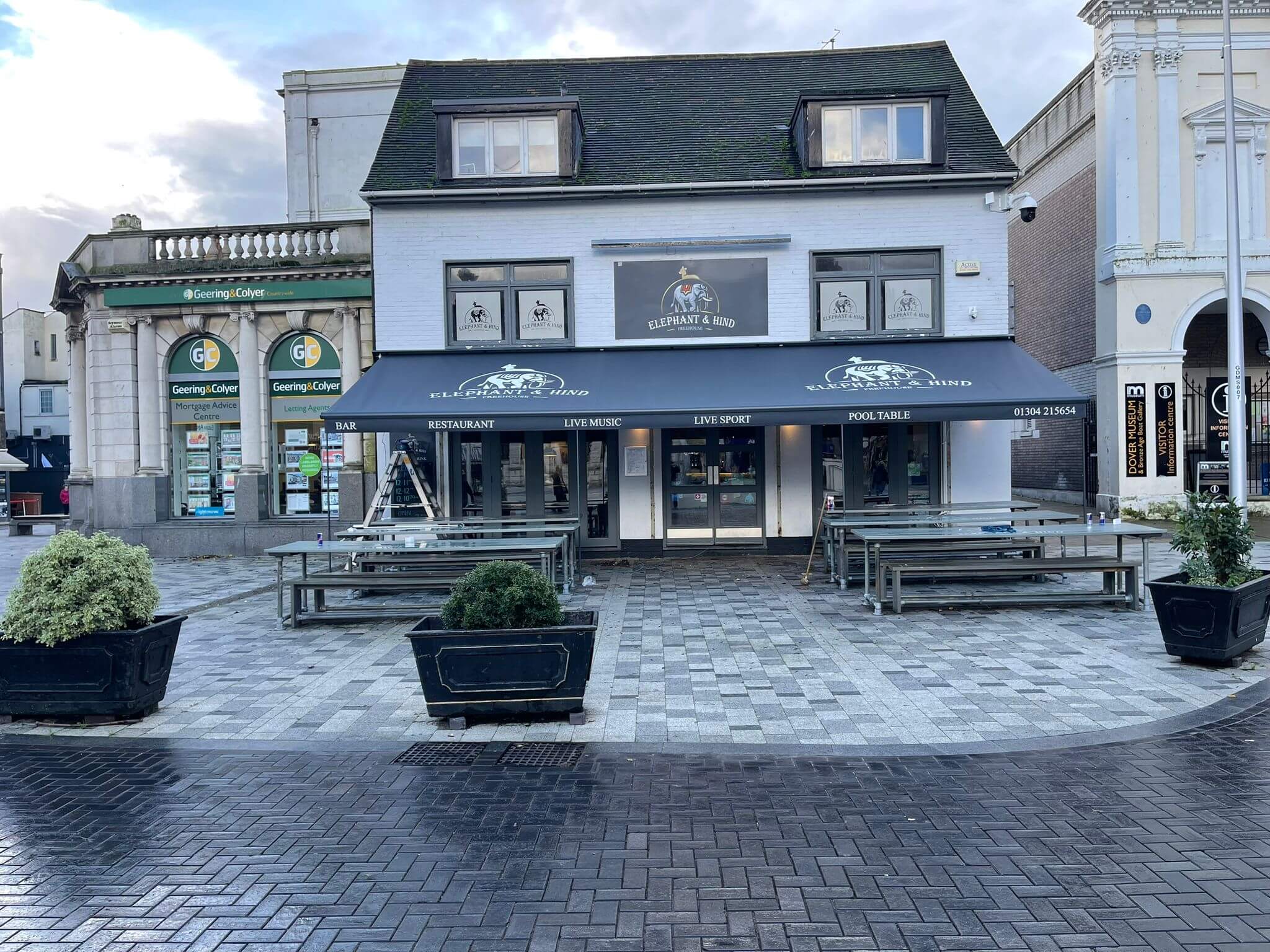 The Best Quality of Awnings Possible
We offer our clients only the best of the best.
Our products are manufactured in the UK by our dedicated and experienced team. Whether you choose a traditional Victorian awning or a modern one with lighting options and remote control, we'll make sure it's designed according to your individual requirements and carefully checked for quality before leaving the factory. With us, you invest in durable solutions made of high-quality materials. You decide what you need, and we provide made-to-measure commercial awnings for your outdoor areas that will not only meet but exceed your expectations!
Bring style and functionality to your pub garden with our beautiful, made-to-measure and weather-resistant restaurant awnings!
Make Your Pub the Centre of Attention
Provide shade and create dynamic outdoor spaces for your customers to enjoy regardless of the weather with a classic Victorian awning or a functional electric commercial awning. With hundreds of designs and styles to choose from, and numerous practical features, including built-in dimmable LED lights, wind sensors, and both manual and automatic operation, you can customise your bar awning to match your needs and brand. You can also personalise your awning by displaying your pub's name on the fabric and choosing colours and patterns that can elevate the atmosphere of your bar's patio and enhance its kerb appeal.
Why Bar Awnings from Awning Depot?