Excessive heat and intense sunlight are not the only things that can stop you from enjoying your outdoor space. Without the right cover, even light rain can keep you indoors. Luckily, you can easily solve this problem with the installation of our clever rain awnings and create a comfortable extension of your business or living space.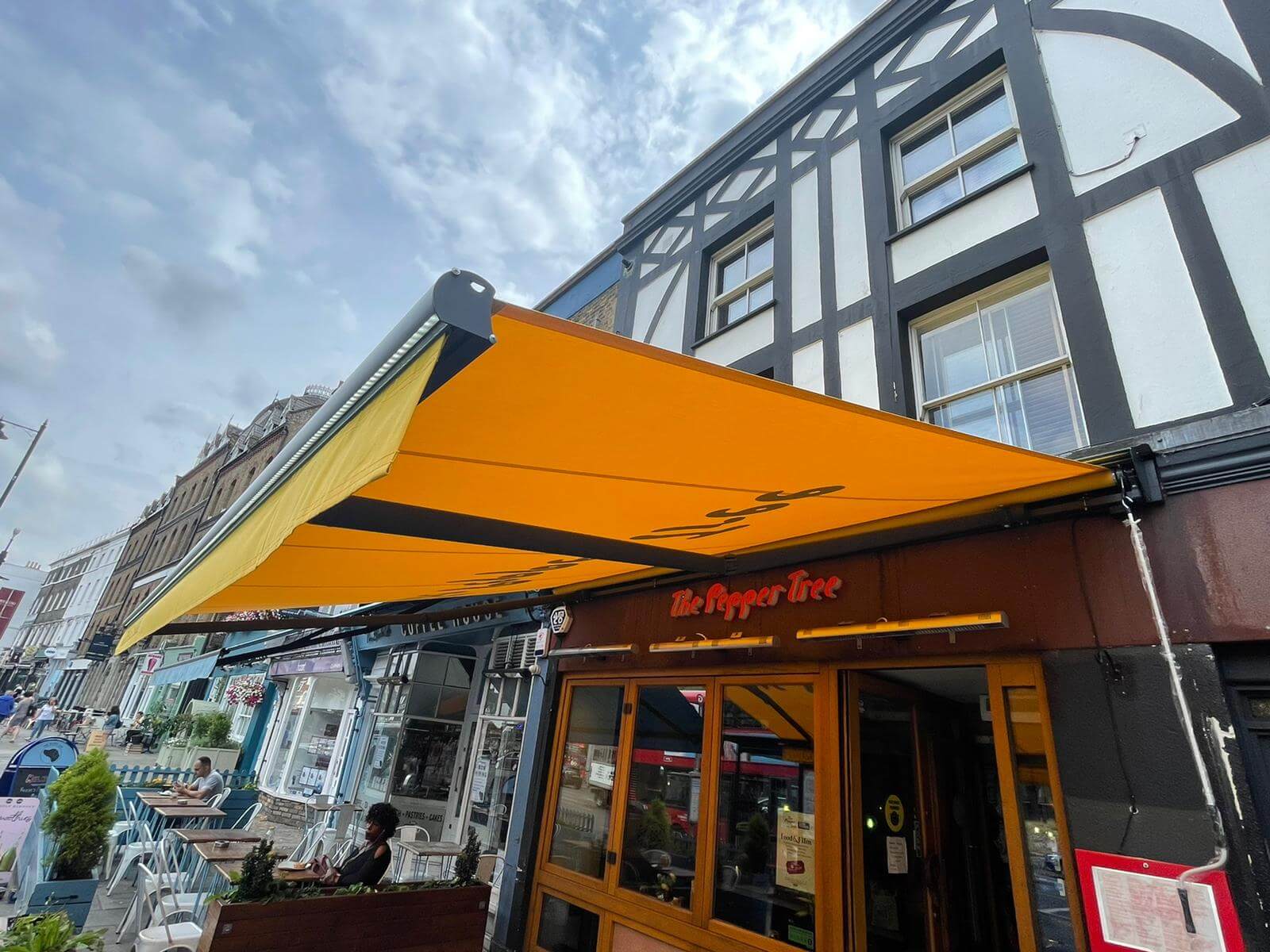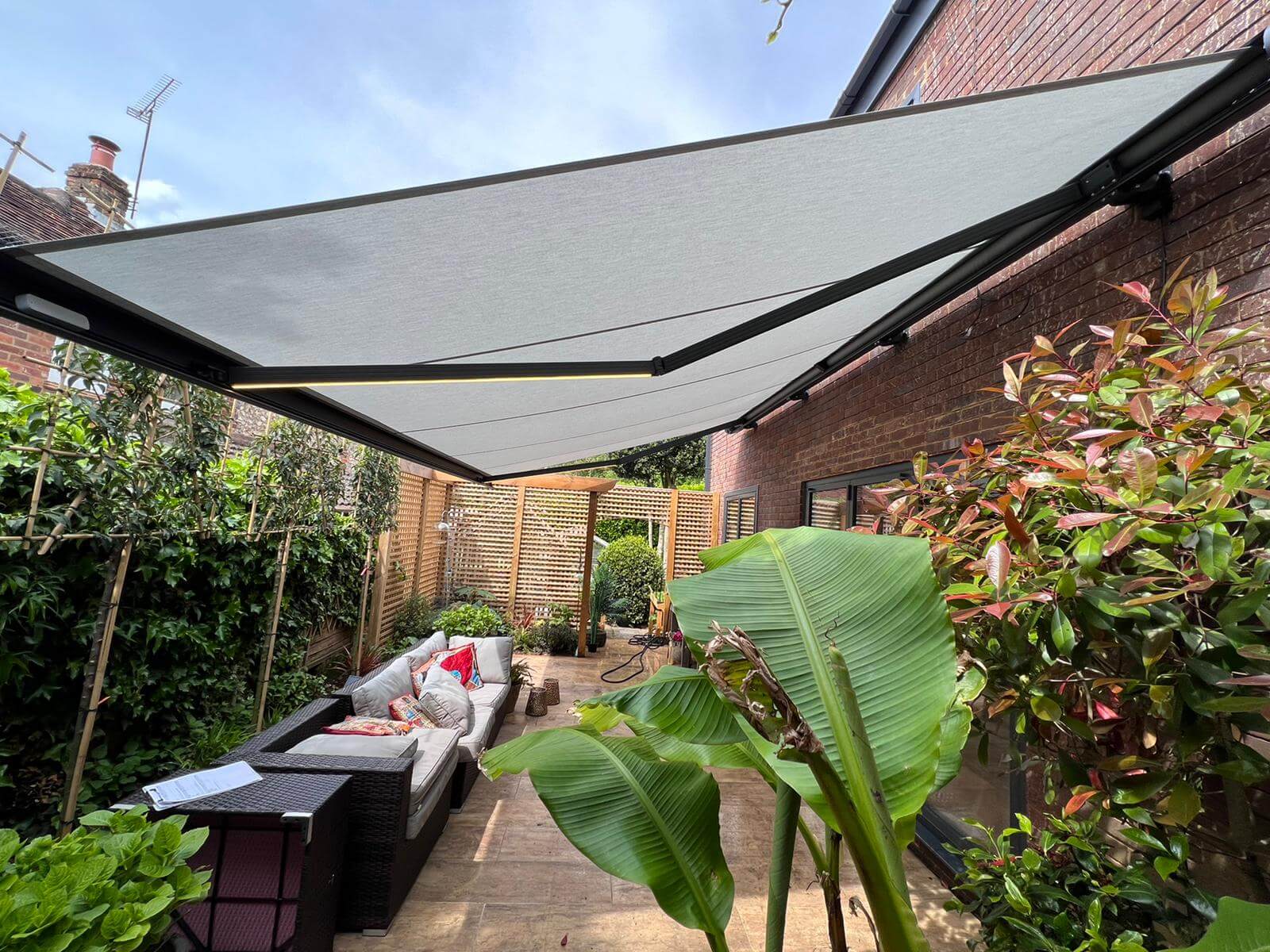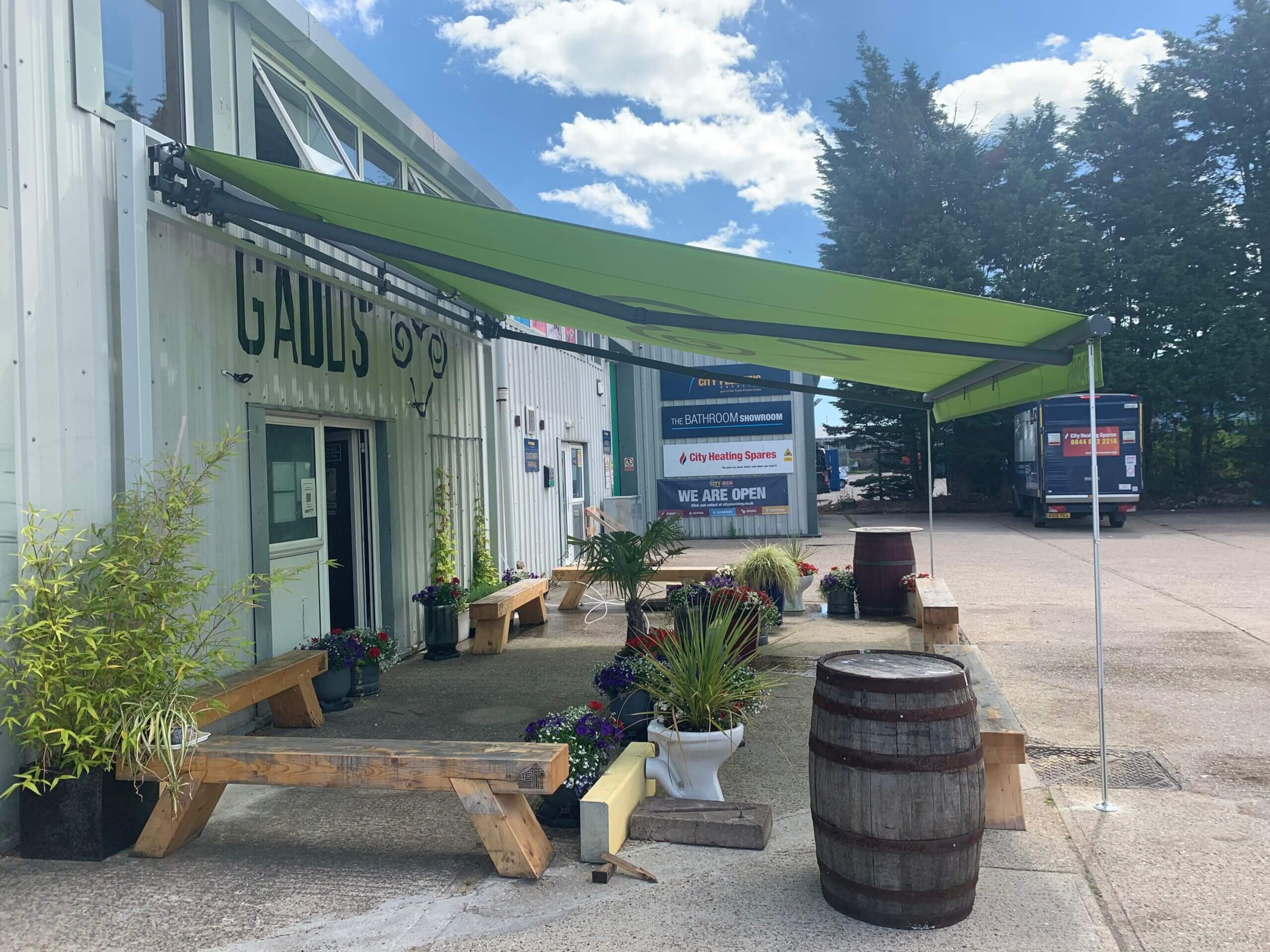 Can Patio Awnings Be Waterproof?
Our awning covers are made of fabric that doesn't absorb water, so there's no risk of leaks or the need to wait long for the fabric to dry before you can retract it. You can personalise your waterproof awning by choosing any colour, style and design from our range without changing its water-resistant properties. It's a simple addition that can enhance the appearance of your property and bring more functionality and comfort to your garden.
Discover the Unmatched Quality and Functionality of Our Waterproof Awnings
We offer a wide selection of waterproof awnings that can be customised according to your requirements and equipped with extras, such as dimmable LED lighting, wind sensors and remote control. With sturdy awning arms, durable motors, and wear-resistant and waterproof fabric covers, our products are second to none! We deliver waterproof awnings designed to withstand the changing conditions typical of the British climate and provide long-lasting protection against the elements.
Enjoy Your Outdoor Space Without Limits With Our Bespoke All-Weather Awnings!
Our products are manufactured in-house in the UK, which means we can adapt them to your specific needs and deliver custom-made solutions. It's entirely up to you to decide whether you want a waterproof retractable awning with a cassette or a fixed one. You can choose from a variety of colours, extras and types of operation depending on your needs. Whichever option you select, once installed, its water and UV-resistant fabric will shield your patio not only from the sun but also from the rain!
Why Waterproof Awnings From Awning Depot?
We'll help you find the perfect awning
Our specialist awnings advisors can help you choose fabrics, talk you through optional extras and they'll take care of measuring and installation.