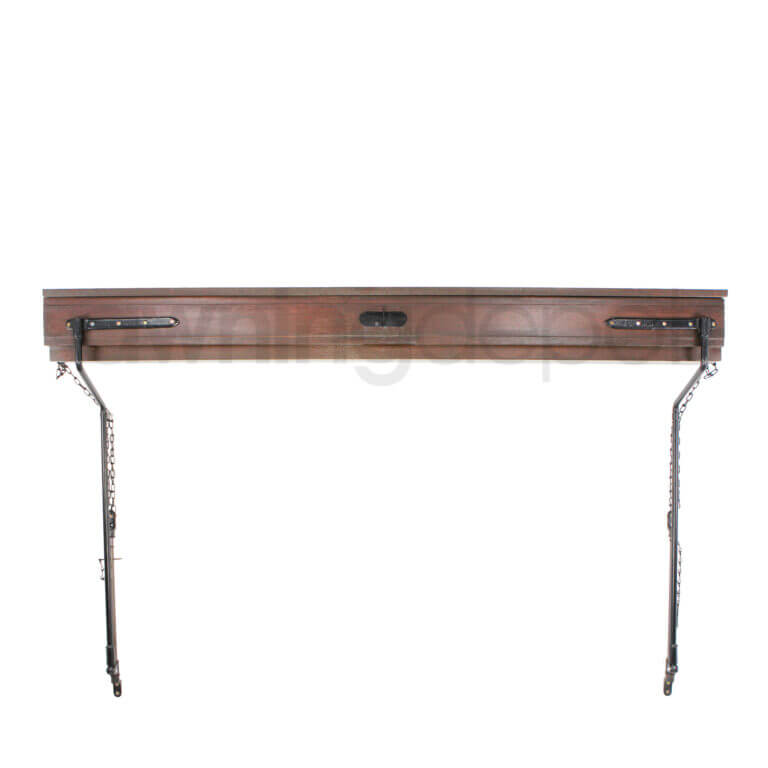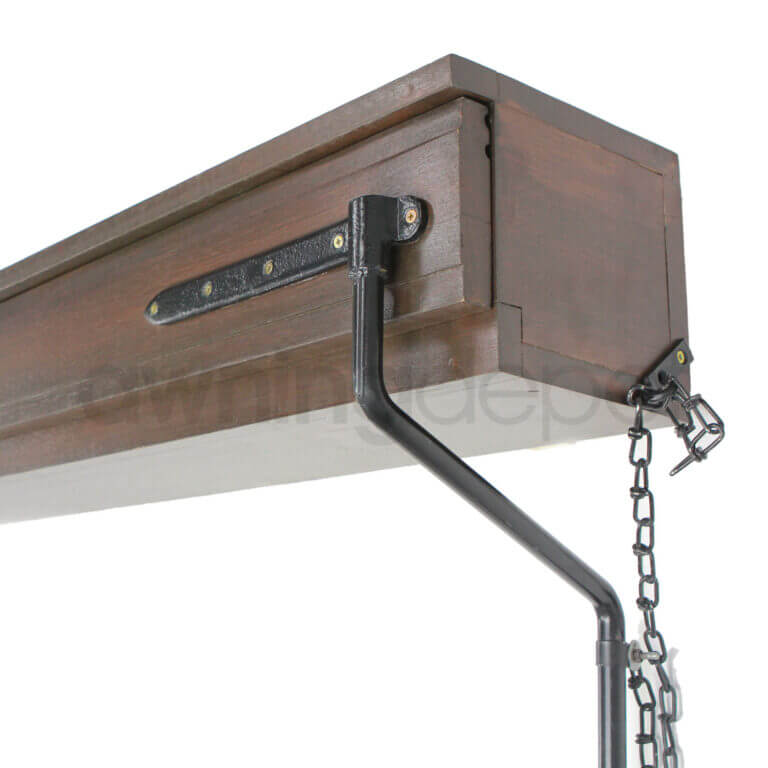 Traditional Victorian Awnings
Over the years, awnings have undergone a transformation of style, taken on various different forms and designs. However, their main function remained unchanged – they are used to providing shade and shelter, additional commercial or restaurant space, and stylish touch to a building front.
Victorian awnings are the most resilient and yet subtle awning solution.
Design That Never Gets Old
The techniques used to build Victorian awnings haven't changed since the 1800s, a guarantee of its timeless look. Back then the purpose of traditional shop awnings was to shade the products from the blazing sun and shelter customers, but these days, they can be also used for branding purposes and a style statement. The design of traditional awnings still remains highly functional and easily-recognizable. At Awning Depot, we are on a mission to keep the timeless charm of the Victorian style awnings alive, because in areas where awnings with modern designs simply do not fit, this long-established, tried and tested awning solution has the ability to elevate the venue to a whole new level.
Quality Above Everything Else
Our products are fabricated from canvas and finished with or without a valance which can either have a straight or a scalloped edge. They will blend in perfectly with the façade of the building and enhance its charm and beauty. Made to measure and in style, Victorian awnings are the most resilient and yet the most subtle awning solution. As a client, you can choose the fabric that will act as the cover of your new Victorian awnings, and colours for both the case and the front lath. You can make our product can be as customized and as individualized as you would like.
How to install
Victorian Traditional Awning
Why Victorian awnings from Awning Depot?
Great, highly competitive price for a quality product.
Fast turnaround as awnings is manufactured and assembled here in the UK, rather than imported from overseas.
Dealing directly with a manufacturer rather than through distributors, you get personal service when selecting your customized, made to measure awning from initial contact to installation and after-sales service.
We do not use sub-contractors for installation – we have our own in-house experienced and knowledgeable installation team.
Craftsmanship in constructing the awning to the dimensions you require.
Wide choice of high-quality awning fabrics in stock.
Hardwood box structure primed, undercoated and painted to suit.
Awning arms are made of solid mild round steel 22 mm, manually bent and fabricated customized to the specifics of the site measurements.
For businesses, handcrafted signwriting for the main section and the valance to your design.
Warranty of 2 years for awnings and 5 years for the awning fabric from the fabric manufacturer
In-house steel fabrication of awning fixings suitable for your building structure e.g., wall brackets etc
Great after-sales service should assistance be required with spare parts, repairs or changes to covers.
If you are looking into extending the living space of your house and adding space outside where you can entertain your guests, look no further. A Victorian patio awning will protect you and your guests from the sun and rain, and they'll help create a cosy atmosphere on your patio. Installing such an awning may also increase the overall appeal and value of your property.
The Victorian awnings are the shop owners' favourite since the late 19th century. It is the simplicity of the design, the durability of the structure and the timeless elegance of Victorian awnings that make them a popular choice both for premises in Victorian-era buildings and equally for more modern buildings. Here at Awning Depot, we make sure that the Victorian awnings you choose for your store expose the advantages of your brand and offering in the best way possible.
Restaurants and Pubs Awnings
Many top restaurants, particularly in London, use Victorian awnings to distinguish themselves from their competition. An awning remains a highly versatile product while retaining its traditional charms, which makes it look attractive to many age groups. Improve the visual appeal of your pub or restaurant and attract new customers. If you are interested in top quality Victorian awnings in the UK, make sure to
contact us!
We will do everything in our power to make your business stand out and to help your home become more beautiful and functional than ever before.