Tailored to suit each awning, curtains can be full or partial, solid or windowed, plain or sign written.
It has never been advisable to load additional weight to an awning, however there is a demand for side curtains. By covering the sides you can add weather protection and privacy to the space. Over the years we have developed systems to attach side curtains to the awning frame safely. Our successful design allows the customer to hang and remove the curtains quickly and easily. Curtains can be made from various materials, however the most common one is the standard awning fabric with a clear PVC window in the middle, allowing the space to remain light.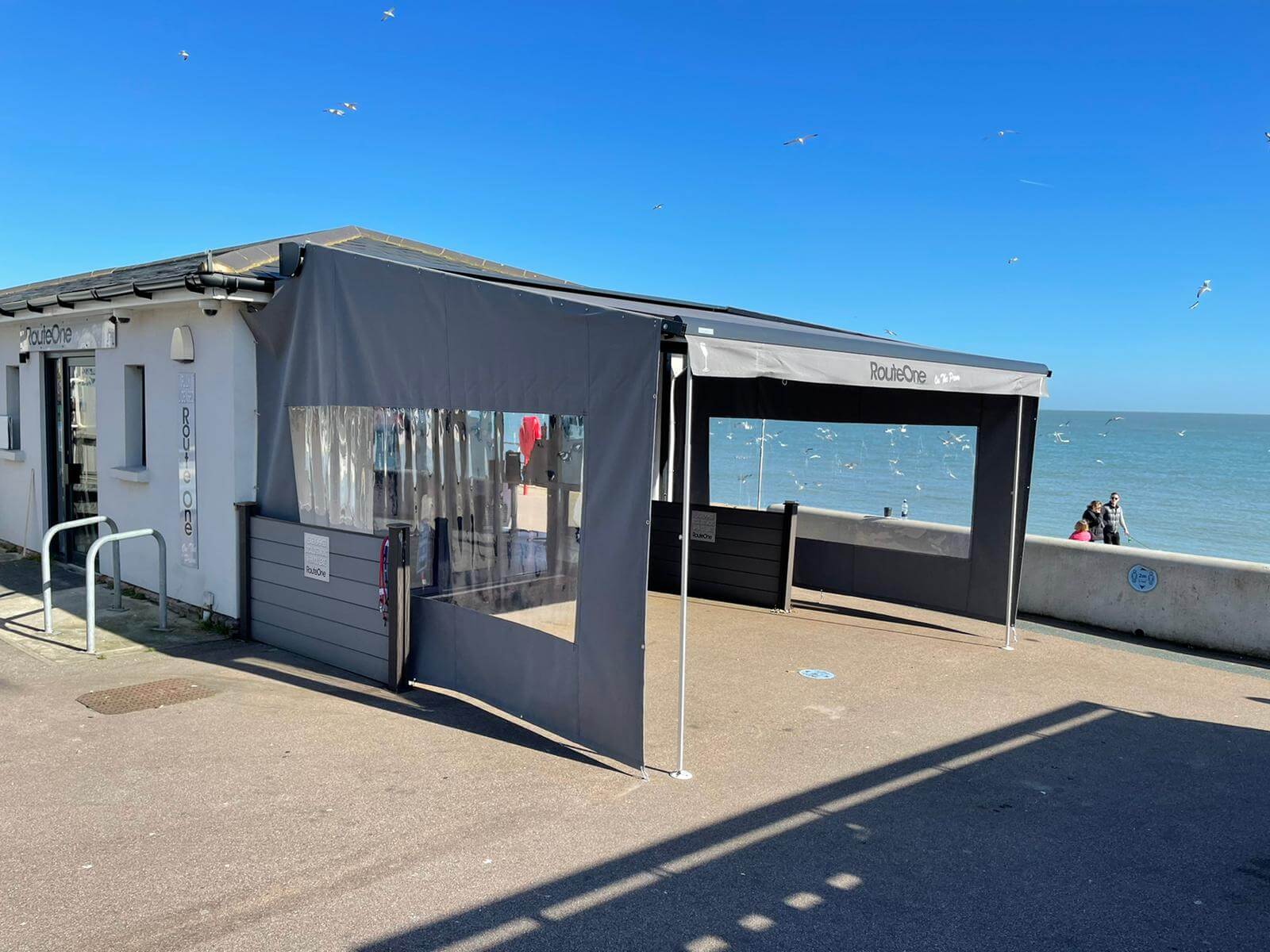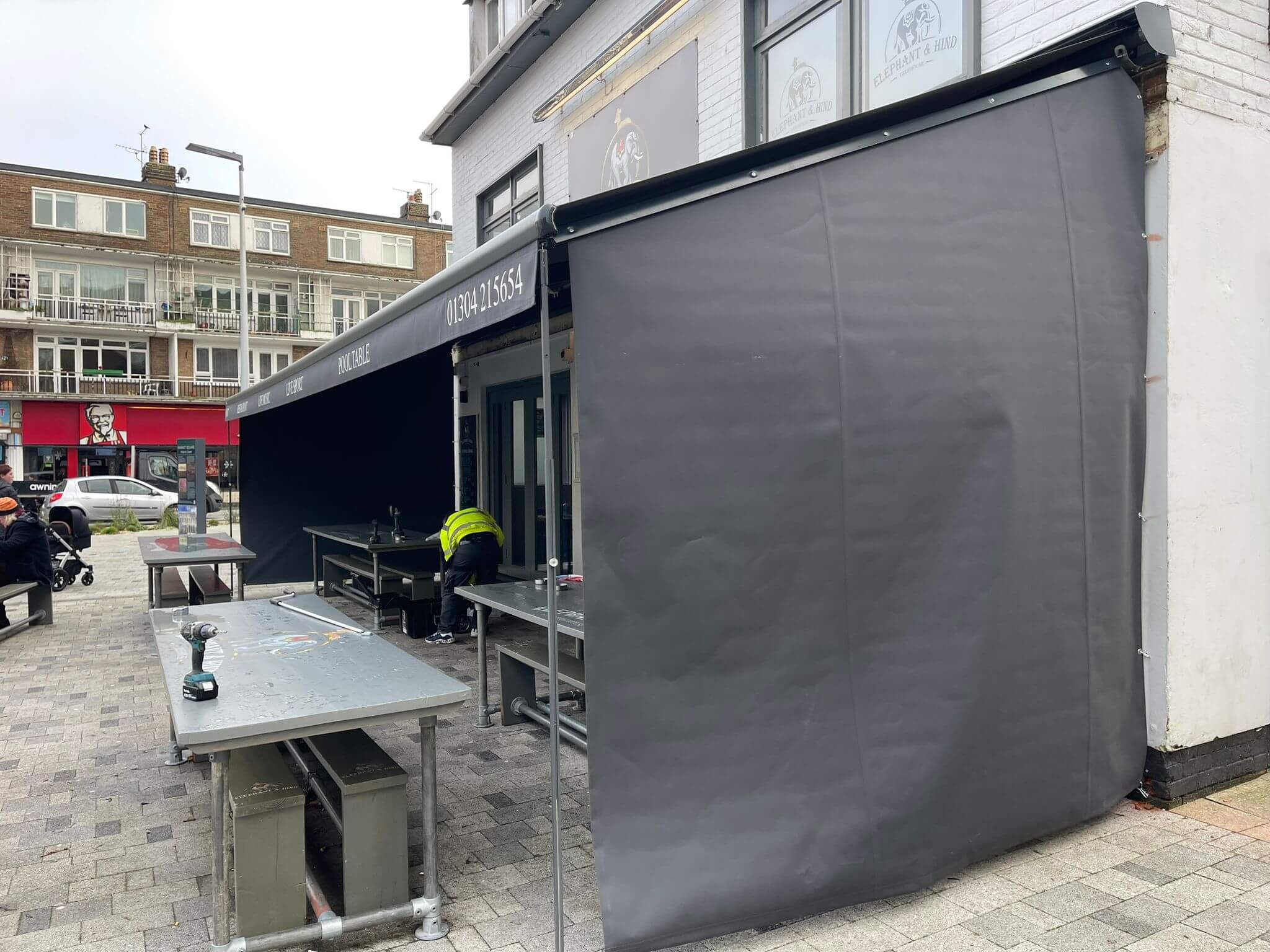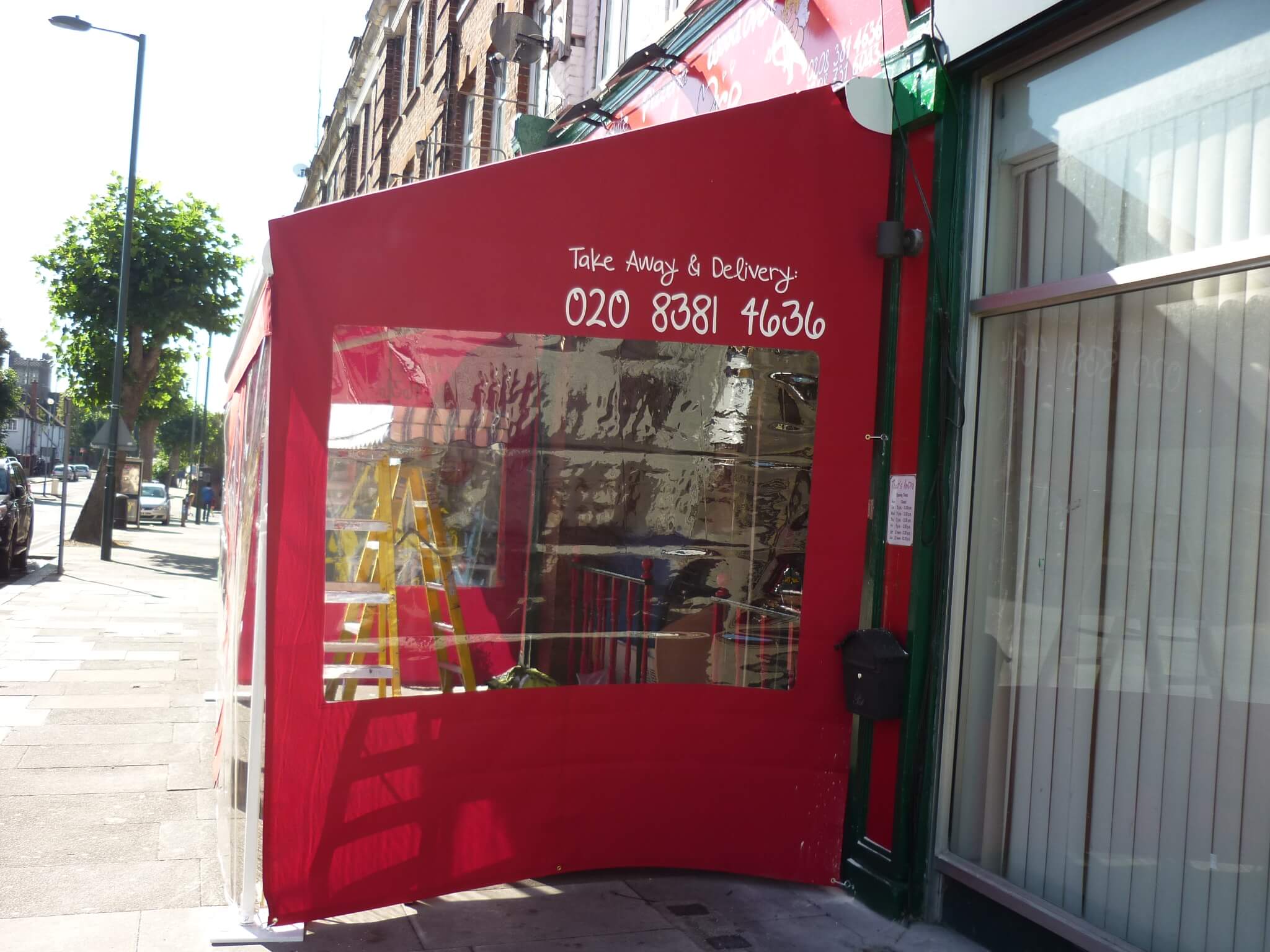 Telescopic legs are recommended to be used in conjunction with curtains to take the additional weight away from the arms and stabilise the awning, also attaching the curtain to the leg if required. Risk: the motor can break if retracting the awning while the curtains or the telescopic leg are attached.
side curtains - ALL CLEAR


side curtains - ALL FABRICS


side curtains - FABRICS + CLEAR WINDOW


side curtains - PVC + CLEAR WINDOW