Electric Motorised Awning
Electric retractable awnings are a great way to bask in nature's wonderful ambience while keeping the heat and light entering your home under control. Built to last, enhance relaxation and provide shade and extra protection from the sun and rain, our high-quality awnings allow you to enjoy your outside space regardless of the weather.
At Awning Depot, we are committed to providing you with a selection of electric patio awnings that can be tailored to your property's needs. Our electric awnings come in various sizes and are custom-made to blend in with the design of your home, restaurant or patio. They are easily retractable with the press of a button thanks to remote control and have a built-in wind sensor that automatically retracts your awning when strong winds are detected.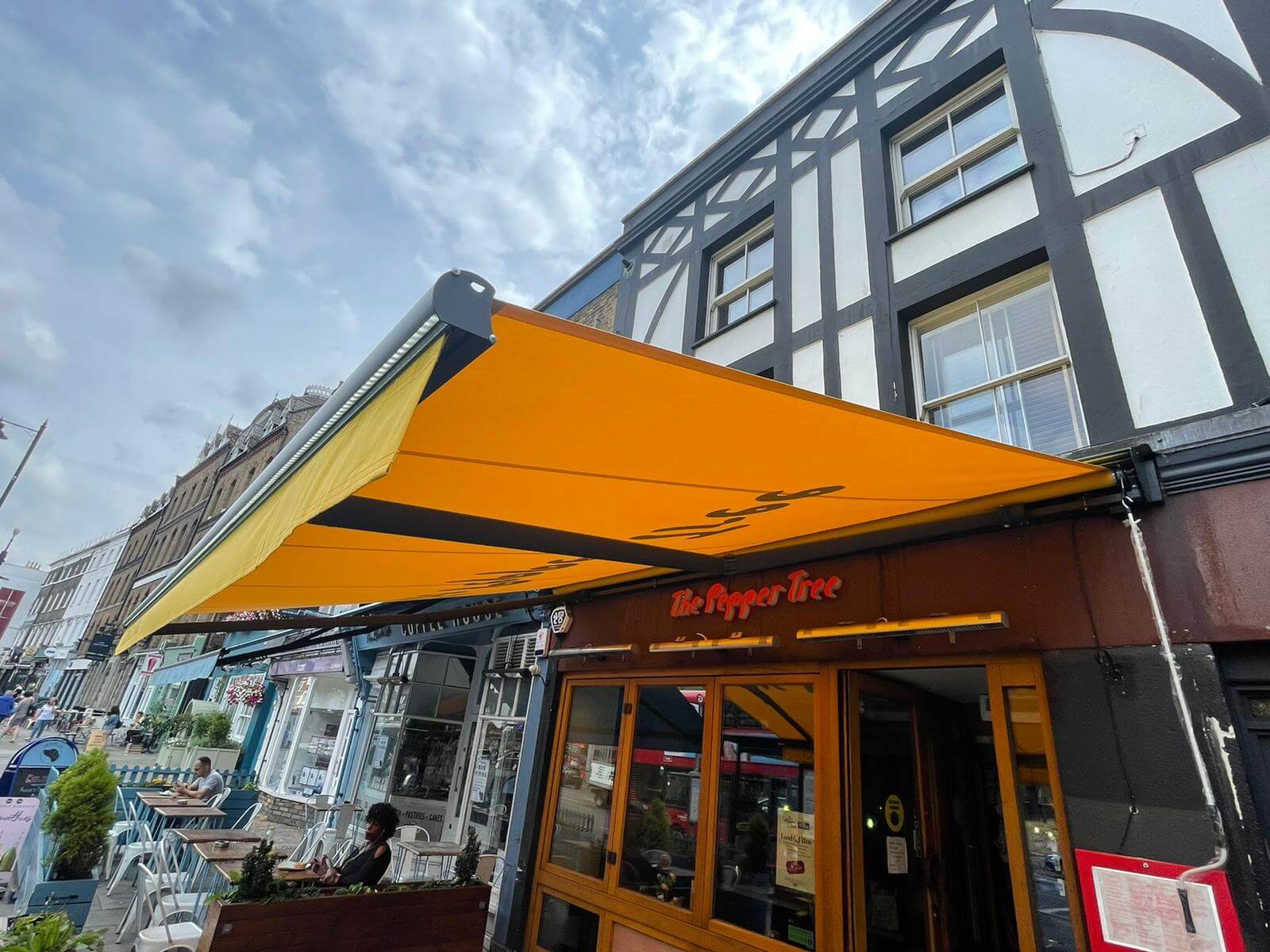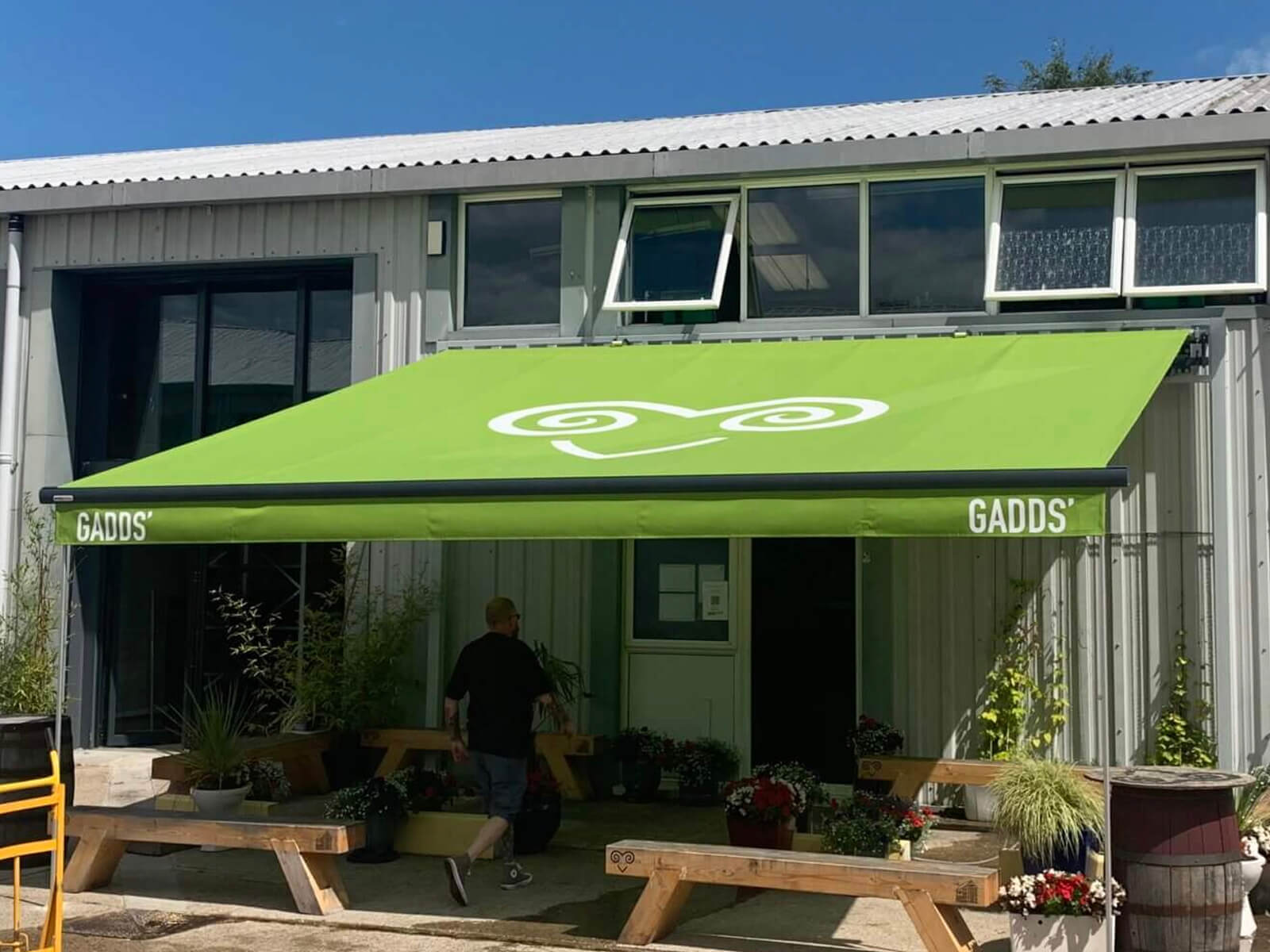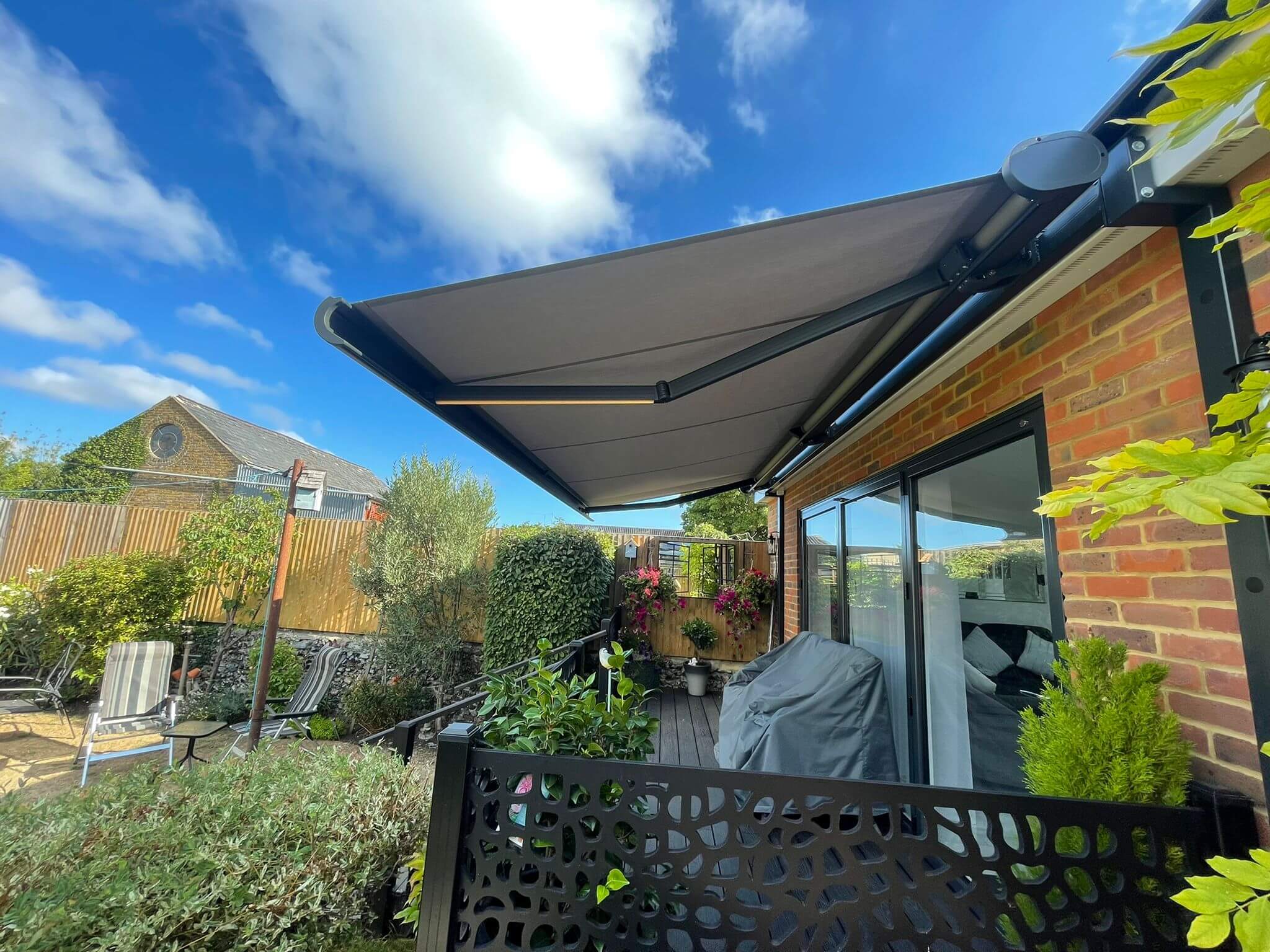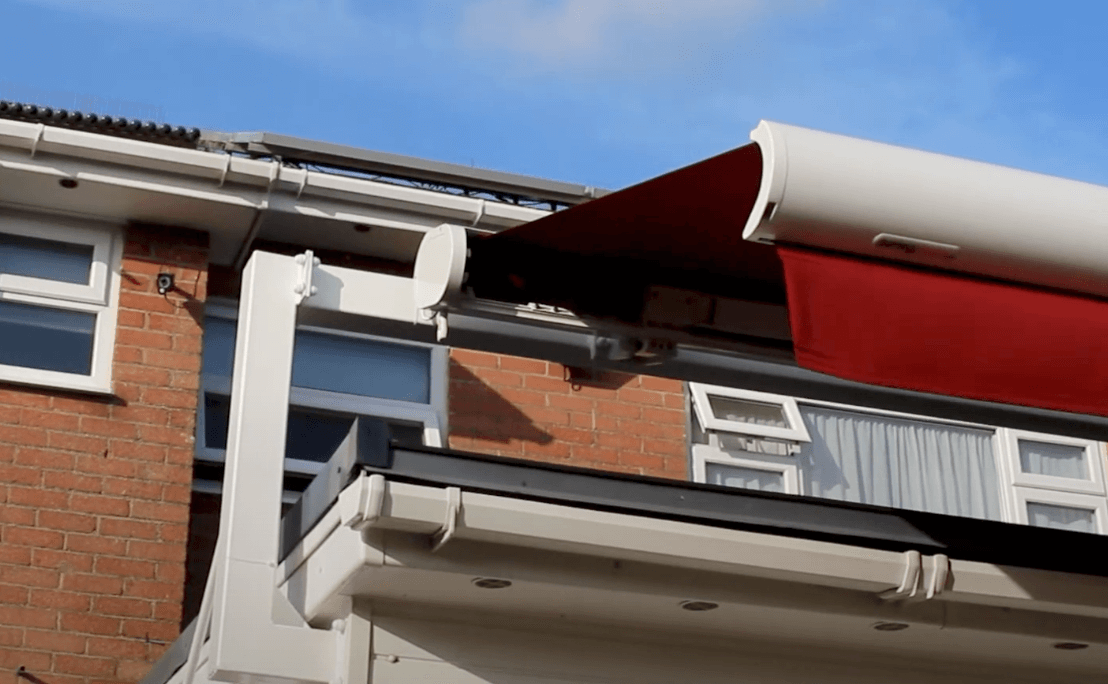 High-quality, waterproof motorised awnings
With years of experience in motorised awning production and installation, we provide a unique blend of expertise and skill to ensure customer satisfaction. Awning Depot's motorised awnings are manufactured in-house, reducing the time between order and delivery. This also ensures quality control and a faster installation process. Whether you are looking to keep the sun out of your window or create an outdoor relaxation area with pleasant shade and effective rain protection, our electric retractable awning is the perfect choice for you!
Are Electric Awnings Better Than Manual Awnings?
Both options have their advantages and can help you find the perfect balance between shade and light in your outdoor spaces. But while you need to open and close a manual patio awning with your own hands, an electric awning retracts fully with just one click of a button. It also comes with an integrated wind sensor that will close the awning automatically to keep the fabric and frame protected from the weather.
Our clients can choose from a variety of electric awning options to find the perfect motorised awning type for their property. All our products are equipped with durable and weather-resistant covers made from high-quality awning fabric available in many colours.
Bring style and functionality to your property with our beautiful, made-to-measure and weather-resistant motorised patio awnings!
Why Use Our Electric Awnings?