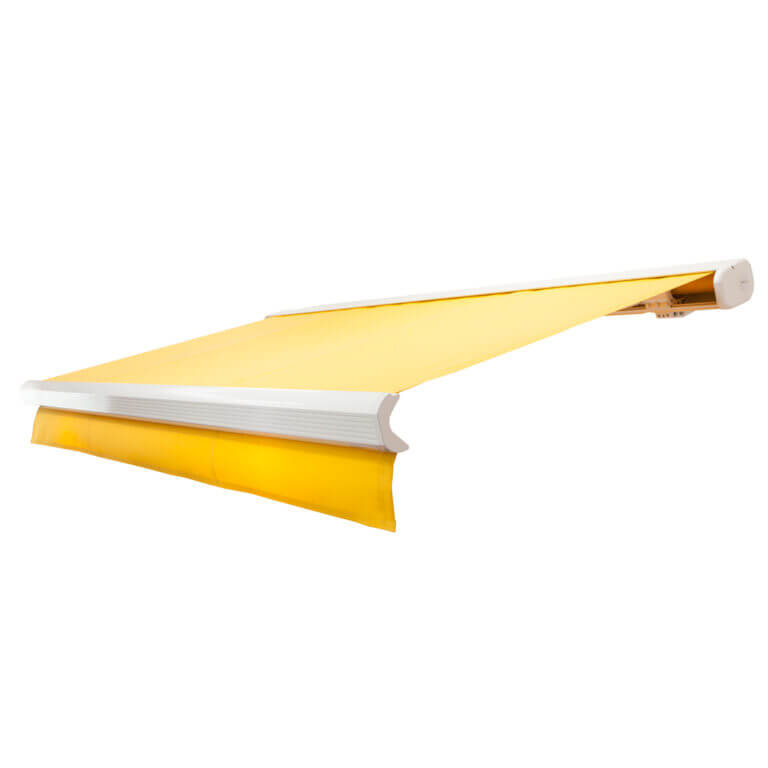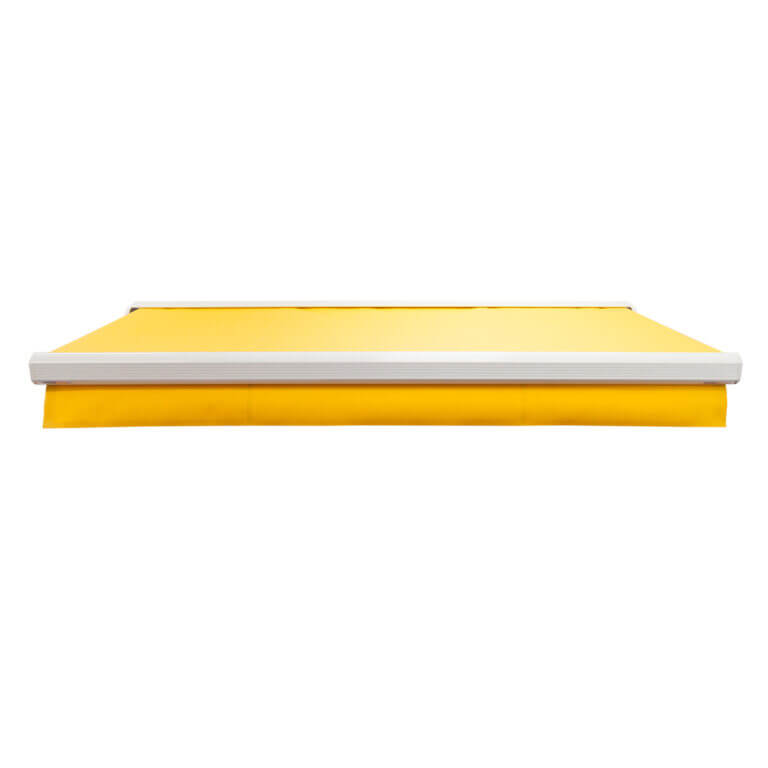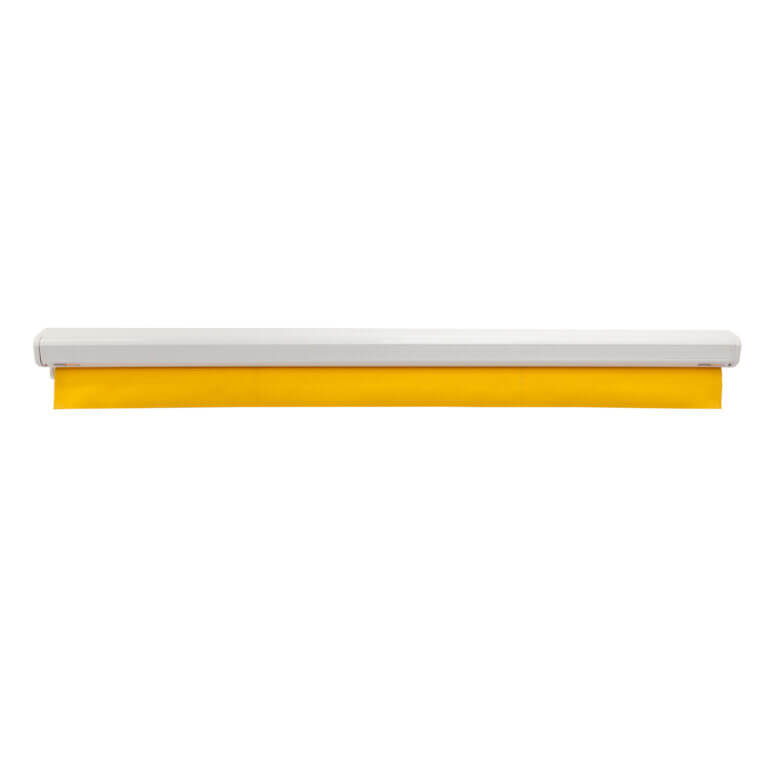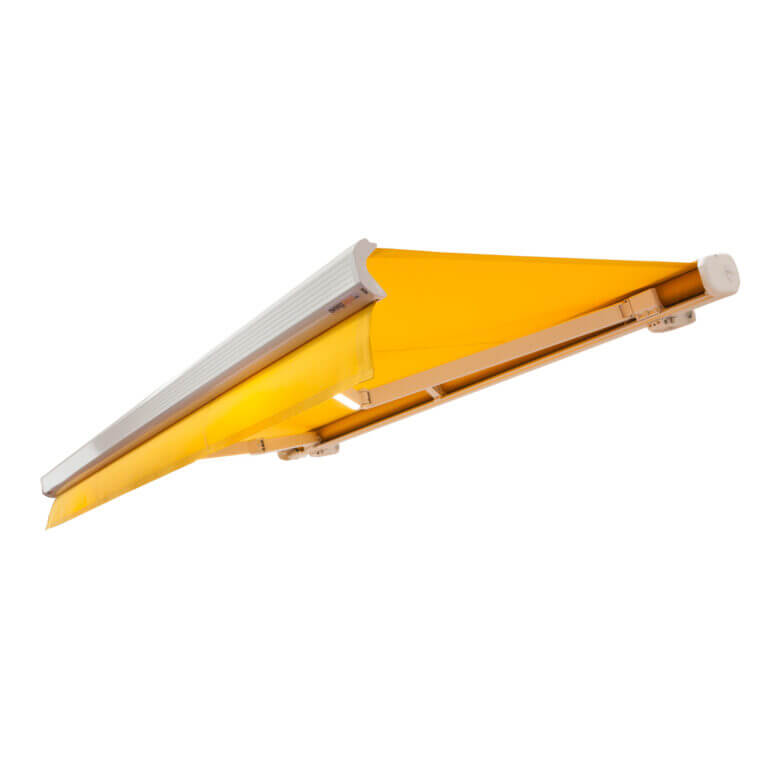 Full Cassette Retractable Awnings
With a full cassette retractable awning, your property gains a solution that perfectly combines functionality and flexibility, making it an ideal addition to any building that is exposed to varied weather conditions. Capable of providing effective protection against both sunlight and rain, it comes with a motion sensor built in so that the awning will retract automatically in stronger wind. It also comes with dimmable LED lights in the arms, which is an attractive feature for both commercial and domestic customers. A full cassette awning installed over a patio can make your outdoor living space more comfortable, but it is also a great feature for commercial facades that enhances their look, giving them a one-of-a-kind stylish appearance. Designed for long-term use, it is extremely wear-resistant and will serve its purpose well for many years to come.
Perfect for the whimsical British weather, our carefully designed, personalised Full Cassette Awnings will enhance any outside space.
Made with expertise and precision
With our bespoke approach, expertise and professionalism, you can be sure that you are investing in made to order solutions created from start to finish with your needs and expectations in mind. Every full cassette awning we manufacture is designed for maximum efficiency and effectiveness, and their superb performance is achieved through a combination of an exceptionally durable aluminium frame and weather-resistant fabrics selected for their longevity and quality. Capable of providing pleasant shade over any outdoor area, the full cassette awning we offer is also fully retractable and can be adjusted to your needs depending on the situation. On a hot summer day, the cover can stop the UV radiation from reaching you, giving you a bit of respite from the heat and making sure that neither your skin, your furniture nor your products can be harmed by the sunlight. Their optimal functionality is guaranteed by the top-quality fabrics we use – our covers are suitable to all kinds of weather conditions and, used correctly, can serve you for many years with no sign of wear and tear on the material. When retracted, both the cover and the arms are hidden within the cassette box, which gives your awning full protection against the elements, shielding it against potential damages, thus extending its lifespan.
Bespoke full cassette awnings for your property
At Awning Depot, we strive to turn your vision into reality by offering you an awning that is built based on your requirements, which can include, among other things, its colour, style, size, the fabrics we use for the cover and the type of operation. It's up to you to decide what kind of full cassette awning you need – and if you have any difficulties or doubts about which option is right for you, our team of specialists is always ready to assist you with finding the most suitable solution. With full control over the entire production process, we can provide you with a product that is tailored to your needs in every detail.
You can personalise your full cassette awning by choosing your preferred colours for both the cover and the frame, adding your logo or name on the fabric. And for increased comfort of use, your awning comes with dimmable LED lights and an integrated wind sensor that can close it automatically based on the current conditions. It's this versatility that makes our offer perfect if you're looking for solutions made with the changing character of British weather in mind.
How to install
Full Cassette Awning
Why full cassette awnings from Awning Depot?
Great, highly competitive price for a quality product.
Fast turnaround as awnings are manufactured and assembled here in the UK, rather than imported from overseas.
Dealing directly with a manufacturer rather than through distributors, you get personal service when selecting your customised, made to measure awning from initial contact to installation and after-sales service.
We do not use sub-contractors for installation – we have our own in-house experienced and knowledgeable installation team.
Wide choice of fabrics in stock and can have awning frames powder coated to match your colour scheme.
For businesses, handcrafted signwriting for the main section and the valance to your design.
Quality built into our full cassette awnings – stainless steel chains in awning arms, long-lasting motors, high quality dimmable LED lights and wind sensors included as standard.
Warranty of 2 years for awnings and 5 years for the awning fabric from the fabric manufacturer.
In-house steel fabrication of awning fixings suitable for your building structure e.g., wall brackets, bungalow brackets, spreader plates or goal post brackets.
Great after-sales service should assistance be required with spare parts, additional remotes, wind sensors or changes to covers.
Suitable for both large and small facades, our customised full cassette electric awnings are the perfect solutions to add elegance and distinctive style to your patio, shop or restaurant!
If you often find yourself incapable of enjoying your outdoor space due to unfavourable weather conditions, installing a full cassette awning can be just the solution you need. Suitable for both residential and commercial purposes, full cassette awnings are built for strength and durability with the closed cassette giving an elegant finish whilst protecting the arms and fabric when not in use.
Typically, we take orders for awnings that range from 2.5 meters to 7meters in width with a projection from 1.5 meters to 3.5 meters. We do, however, provide made to measure services for specific requirements, so contact us to discuss the options available for your property.
While it is possible with enough skill and experience, for optimal performance and fault-free operation, we advise professional installation as depending on size, full cassette awnings can be 50kg – 100kg and require work to install correctly and securely to the property using the right fasteners. To provide you with a comprehensive service, we can take care of the installation as well.