Domestic awnings and canopies can provide effective sun and rain protection for your patio, porch or veranda to make your outdoor seating area accessible and comfortable in any weather. But a house canopy can be just as functional when installed above windows and doors, where it shields the inside of your home from excessive sunlight, protecting your furniture from fading and damage caused by the sun's harmful radiation and stopping your rooms from overheating. Choose from our range of highly functional, versatile and customisable solutions and protect your property against the elements with a stylish bespoke garden awning!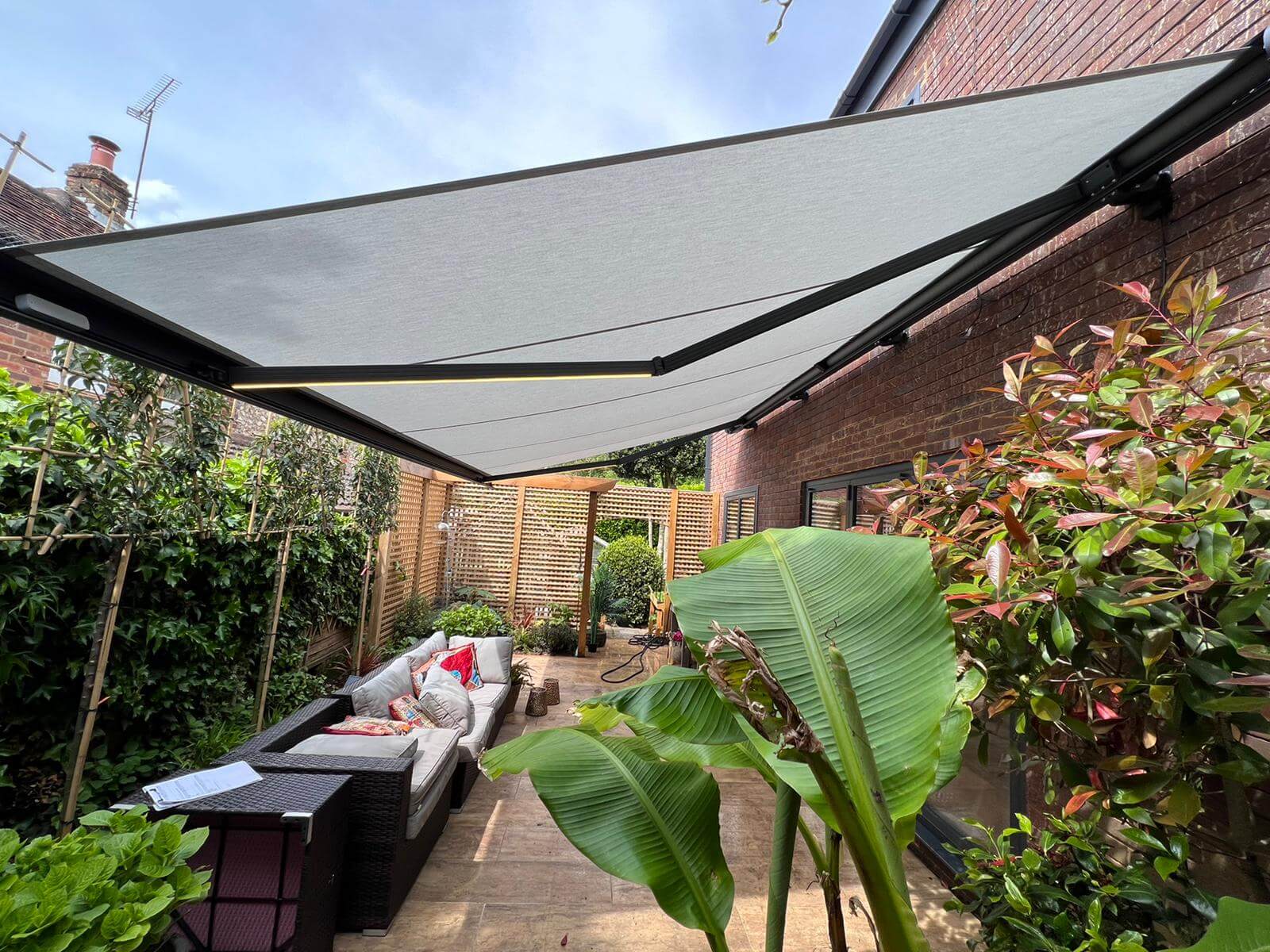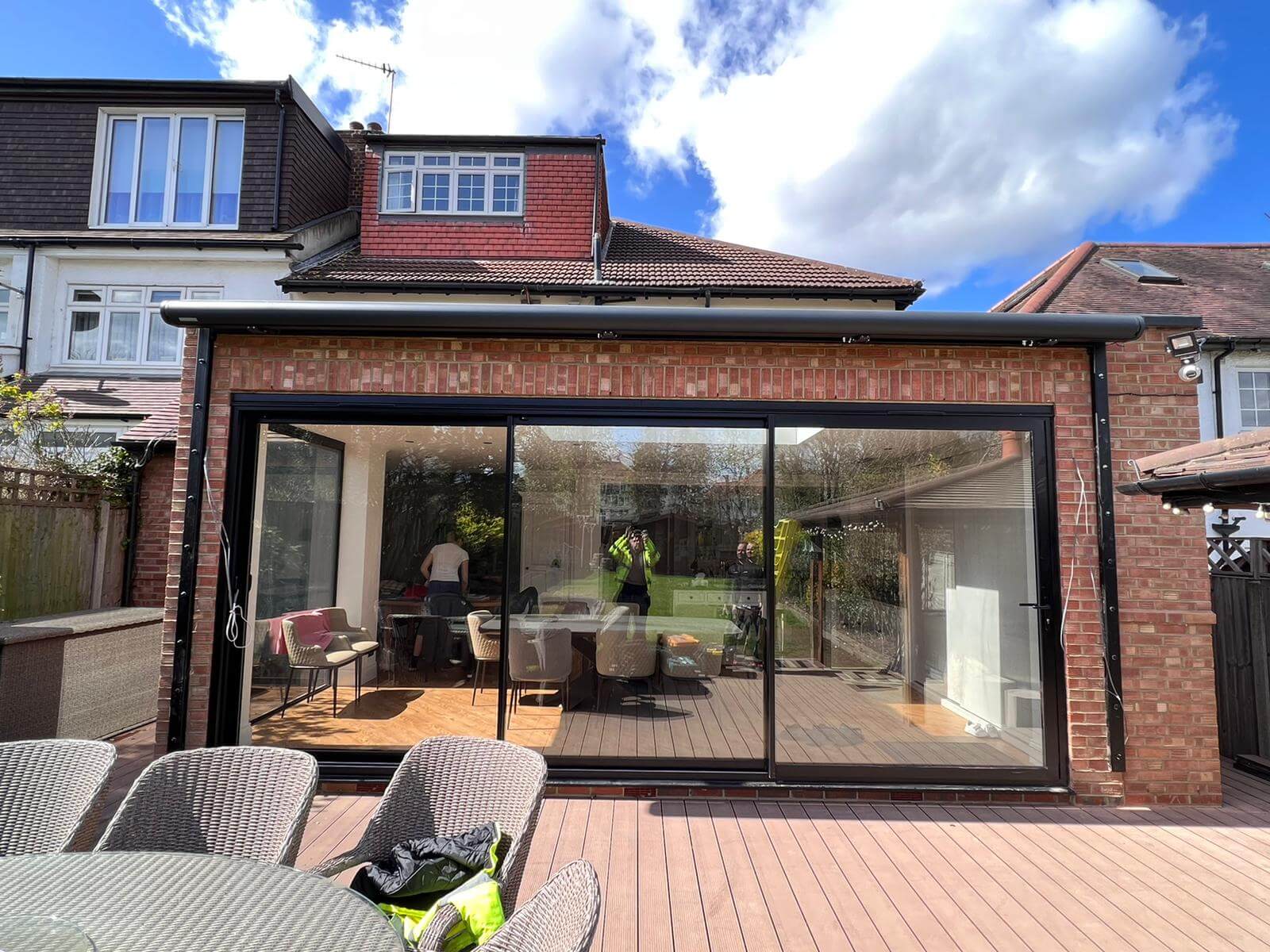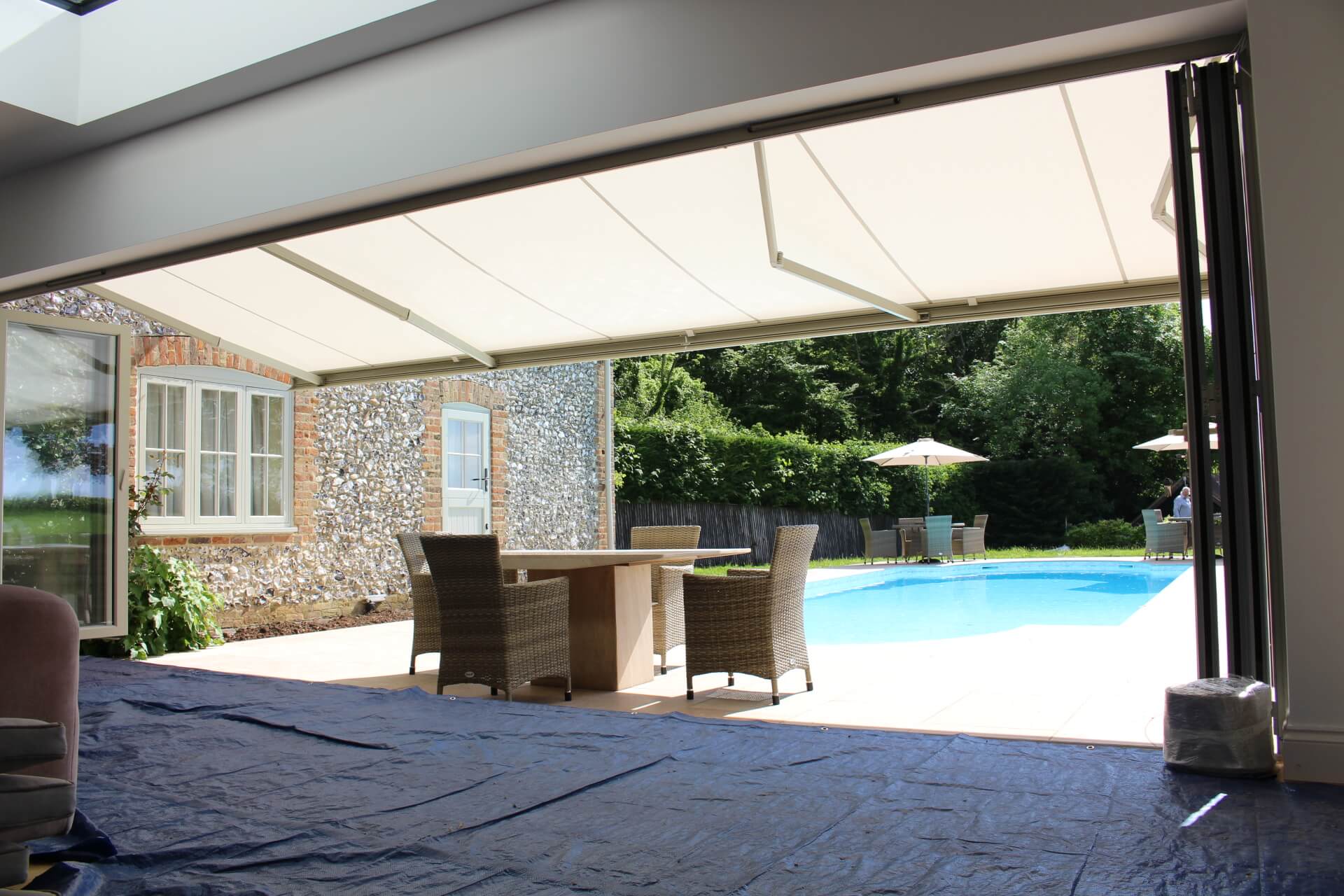 High-Quality House Awnings and Canopies
Whether you're looking for blinds for your windows, a fixed sun canopy, or a retractable awning that gives you the flexibility to create the exact atmosphere you want at any given moment, you can find them at Awning Depot. We offer a vast selection of sunshades made from high-quality and durable materials, fabrics and components according to your requirements, with the option to customise their design in terms of style and colour to provide the perfect fit for your property. Trust our expertise and experience in the industry, and choose awnings that can bring style, functionality and comfort to your home and garden!
Bring style and functionality to your property with our beautiful, made-to-measure and weather-resistant sun awnings!
Manufactured With Your Needs in Mind
We strive to supply our customers with products made from start to finish with their individual needs in mind. That's why our patio awnings are available in a range of styles and designs and fully customisable. Personalise your awning by choosing your preferred colours, patterns, size, and type of operation to gain the perfect sun shade for your outdoor space and give your property that one-of-a-kind stylish look every homeowner dreams of!
What Makes Our Patio Awnings Unique?
As a manufacturer, we are responsible for every stage of the production process. From design to assembly, everything takes place in our UK-based factory and is carefully monitored by our experts to guarantee that the products we deliver are second to none in terms of quality and match your requirements in every detail.
We offer both manual and automatic retractable awnings capable of withstanding the demanding nature of the British weather thanks to sturdy frames and covers made from top-quality waterproof fabric. Our electric awnings come with a remote control and an integrated wind sensor that will automatically retract your awning to protect it from harsh weather conditions.
Why Domestic Awnings and Canopies From Awning Depot?