If you often find yourself unable to enjoy your outdoor space because it is either too hot, raining, or the sunlight is too intense, we have just the solution you need! Our made-to-measure canopies and awnings for gardens can transform any patio or terrace by providing pleasant shade and effective cover from light rain. Designed with the needs of your property in mind, our products can help you keep the sun at bay and create a comfortable seating area for a relaxing afternoon or a party with friends.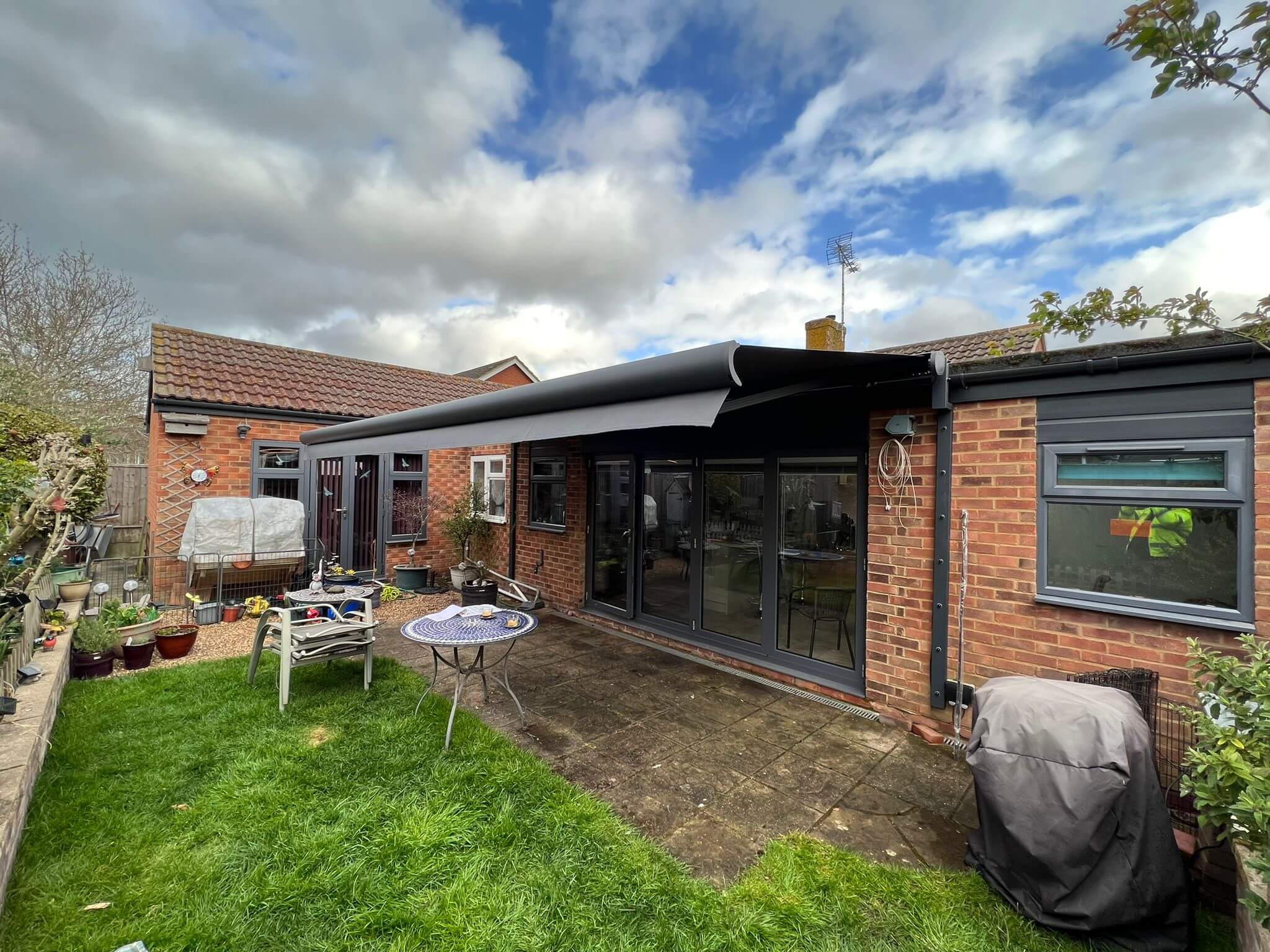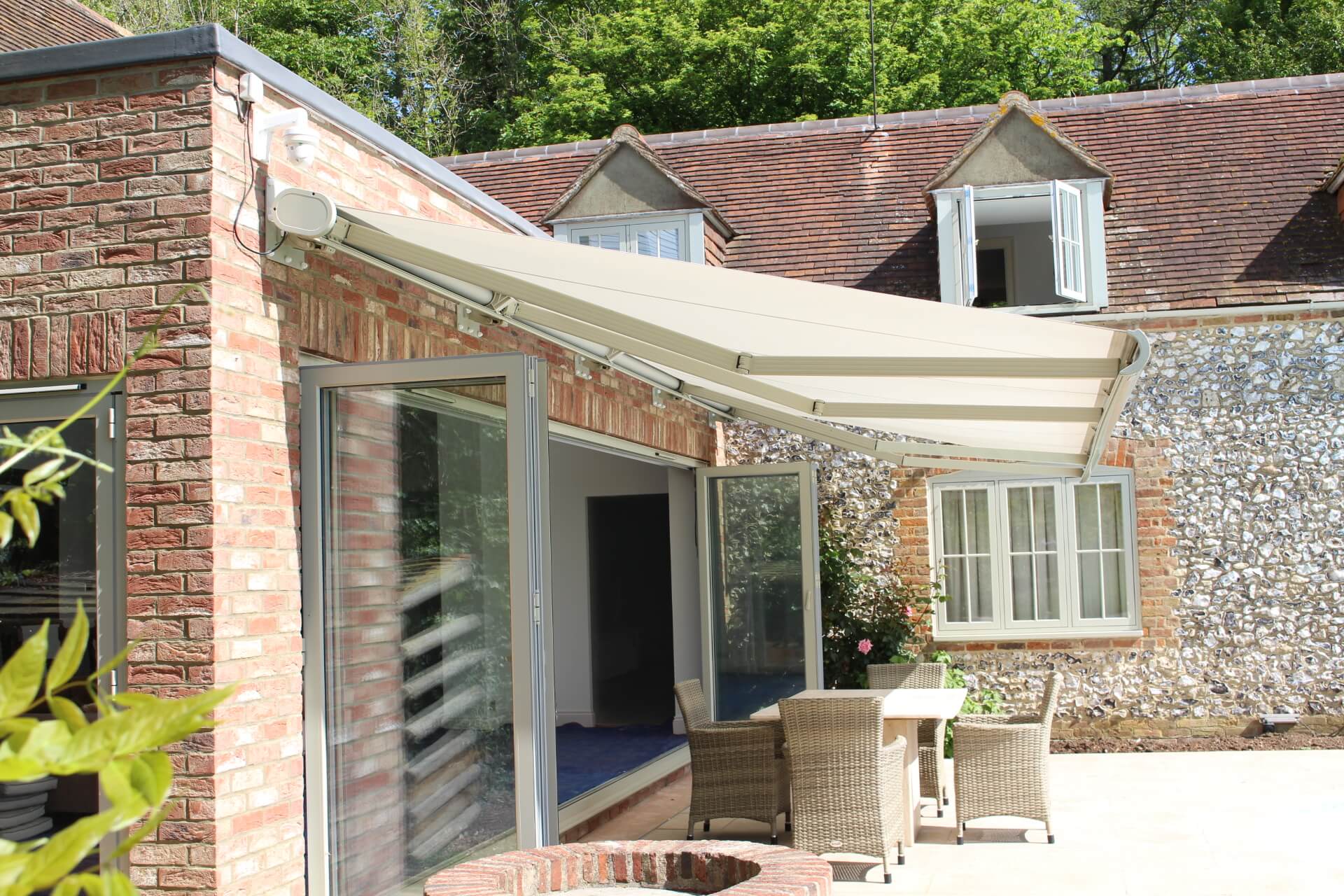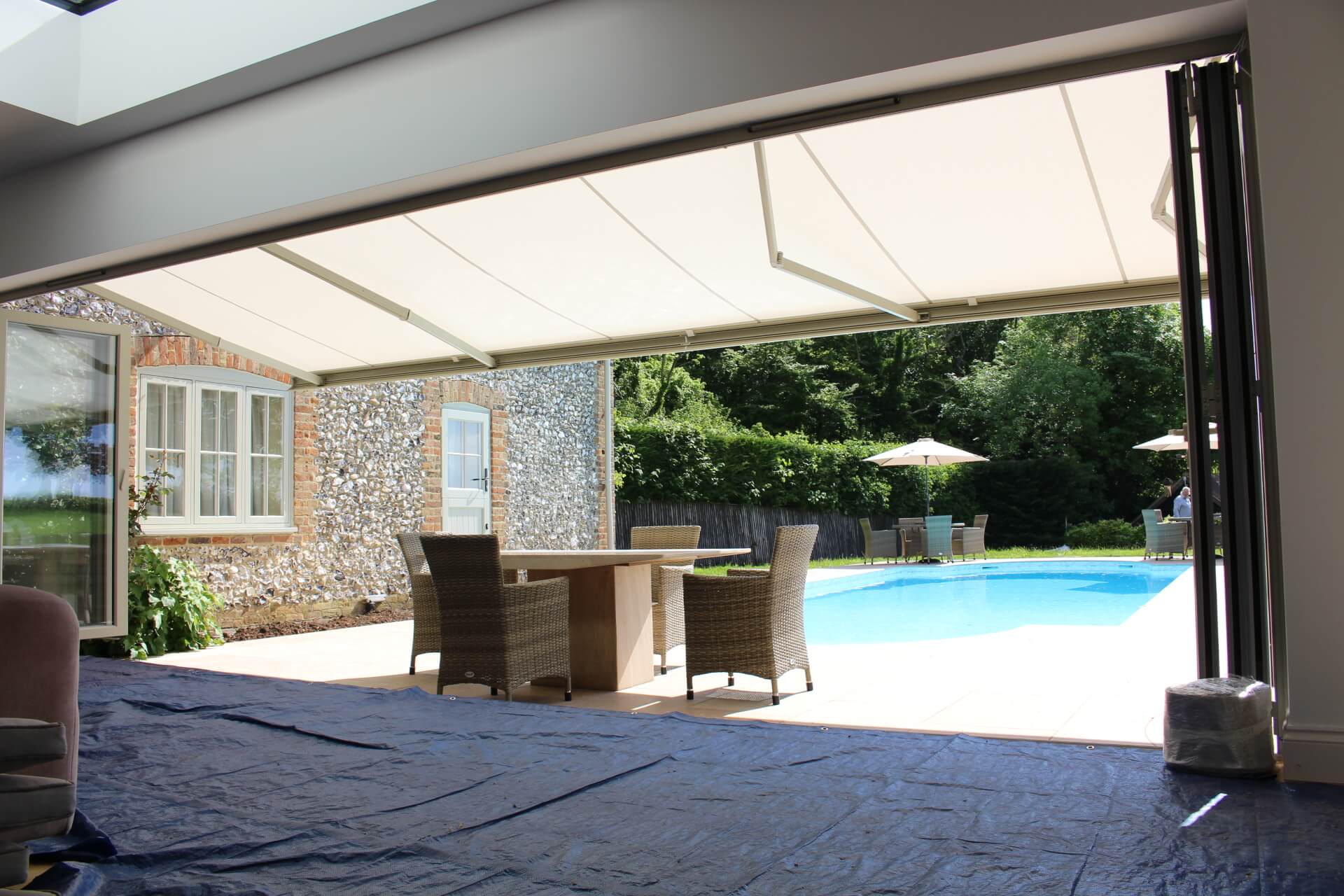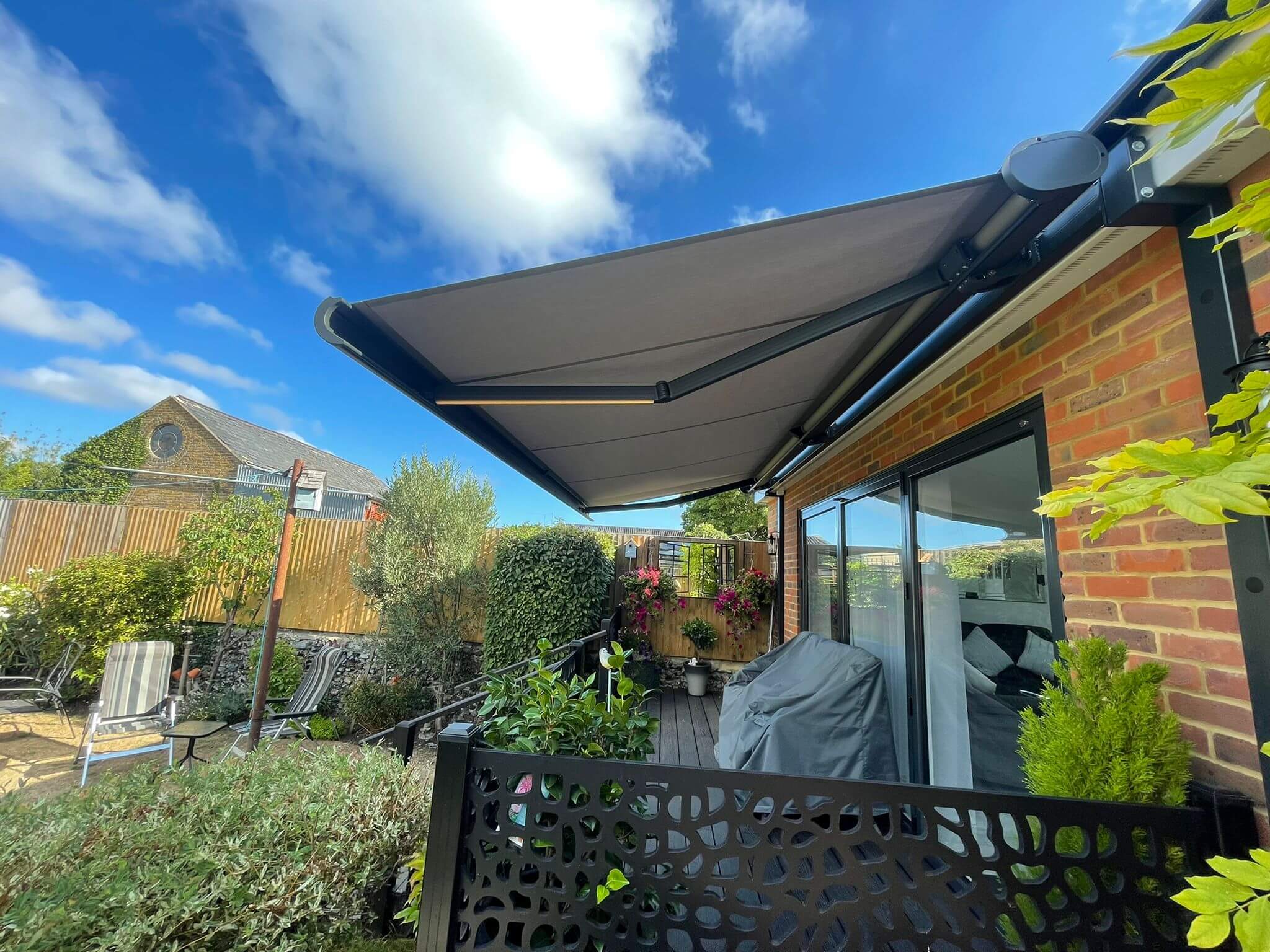 Bring Comfort to Your Outdoor Space With Bespoke Patio Awnings
We understand that your property and needs are unique, and universal solutions are not enough to meet the requirements of your project. That's why, with our offer, you can count on a garden canopy or awning made from start to finish in our factory to your specifications. Choose the size, colour, style, fabric, type of operation, and functional extras such as dimmable LED lighting, remote control and built-in wind sensors – order a custom-made retractable awning perfect for your garden! Tell us what you need, and we'll deliver products that will not only meet but exceed your expectations.
Bring style and functionality to your restaurant with our beautiful,
made-to-measure and weather-resistant canopies & awnings!
Turn your patio into an extension of your home with our highly functional and durable garden awnings and canopies capable of withstanding the british weather!
Create a Weatherproof Outdoor Living Space With Retractable Awnings
In our product range, you can find long-lasting and durable retractable shading solutions for gardens with frames made of high-quality aluminium and weatherproof fabric covers. Available with both manual and automatic operation, they can be opened or retracted in a matter of seconds, giving you the freedom to use your space as you see fit. The electric option comes with a built-in wind sensor that automatically closes it when strong winds are detected to protect the frame and the fabric. Add style and functionality to your garden and enjoy the fresh air in comfort in any type of weather.
Stylish and High-Quality Solutions for Gardens
From brackets to fabric, we only use components manufactured from high-quality materials to provide our customers with shading solutions that are second to none when it comes to quality and durability. Whether you're a fan of traditional or modern design, we can deliver awnings tailored to your individual needs to match the style and character of your property.
Why Garden Awnings and Canopies From Awning Depot?
Our covers are made from high-quality water-resistant fabrics to keep you and your space protected in any type of weather. You can choose any colour and design you like from our wide selection of fabrics. All of the available options are durable, resistant to wear and tear and come with a warranty from the manufacturer.
We offer fixed and retractable solutions in a variety of styles. You can personalise your patio awning, e.g., by choosing any colour you like for both the fabric cover and the frame, type of operation and design or by adding LED lights.
Yes, you can find full fitting instructions for different types of products we offer on our website. However, we don't recommend attempting a DIY installation if you don't have the necessary know-how and experience. Our team provides professional installation services, so let us know if you require any help!
We'll Help You Find the Perfect Awning for Your Garden!
Our awning and canopy specialists can help you choose fabrics and colours, talk you through optional extras and take care of measuring and installation.