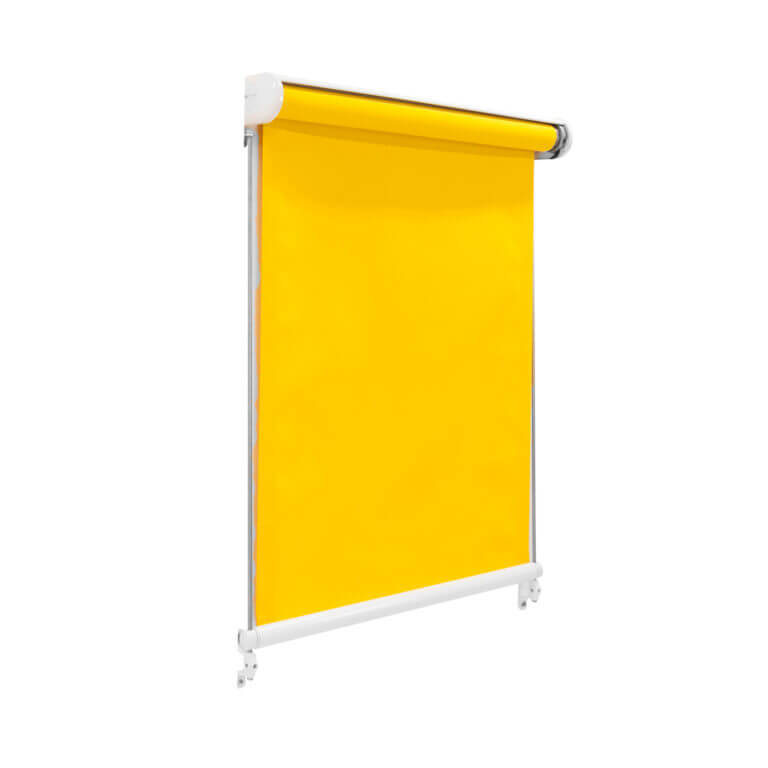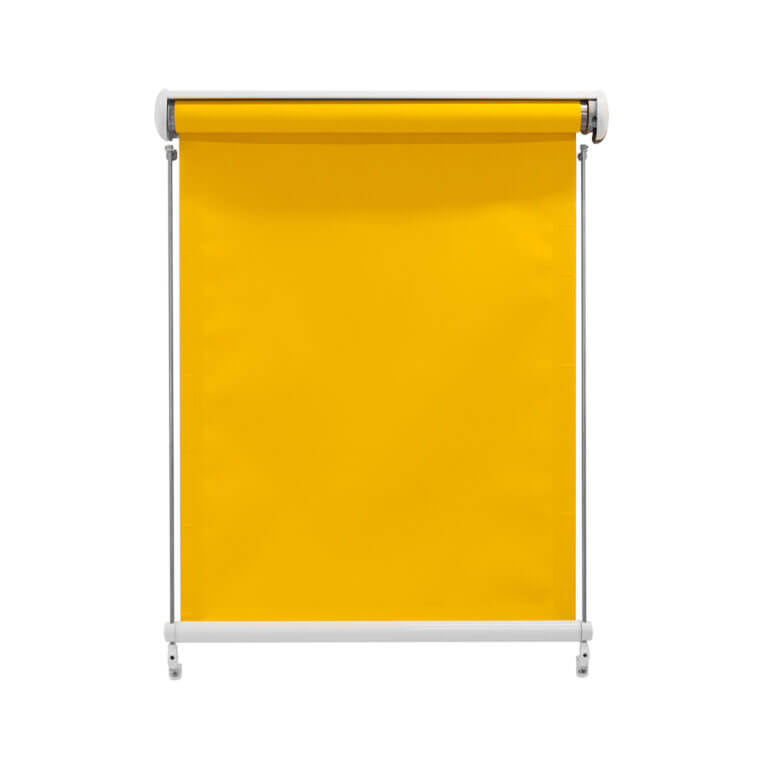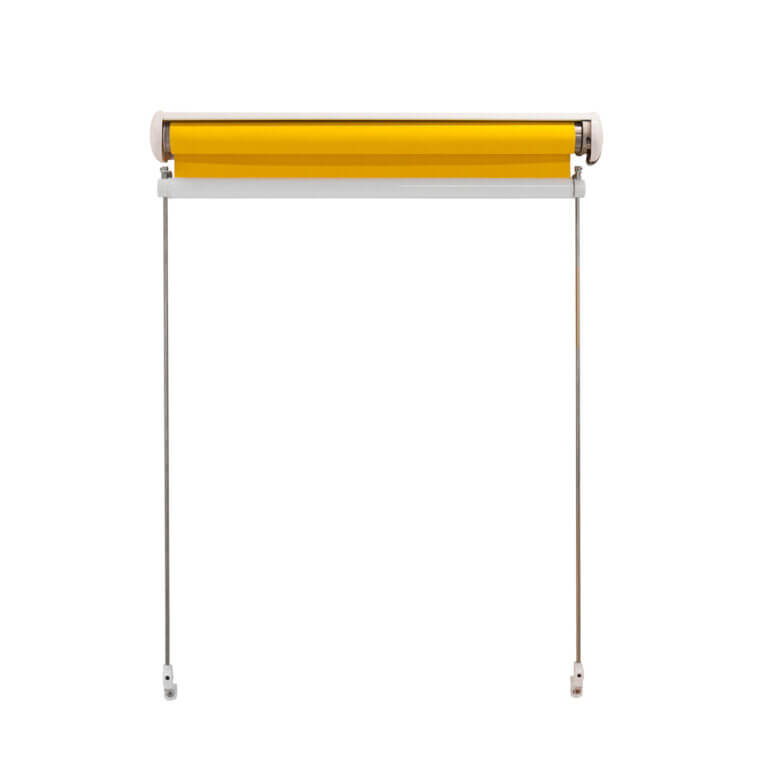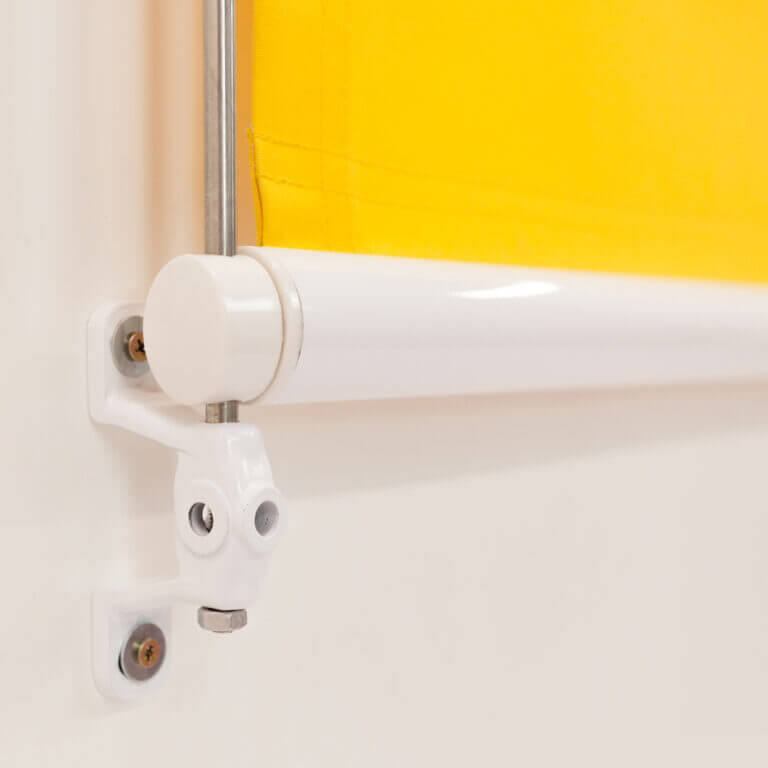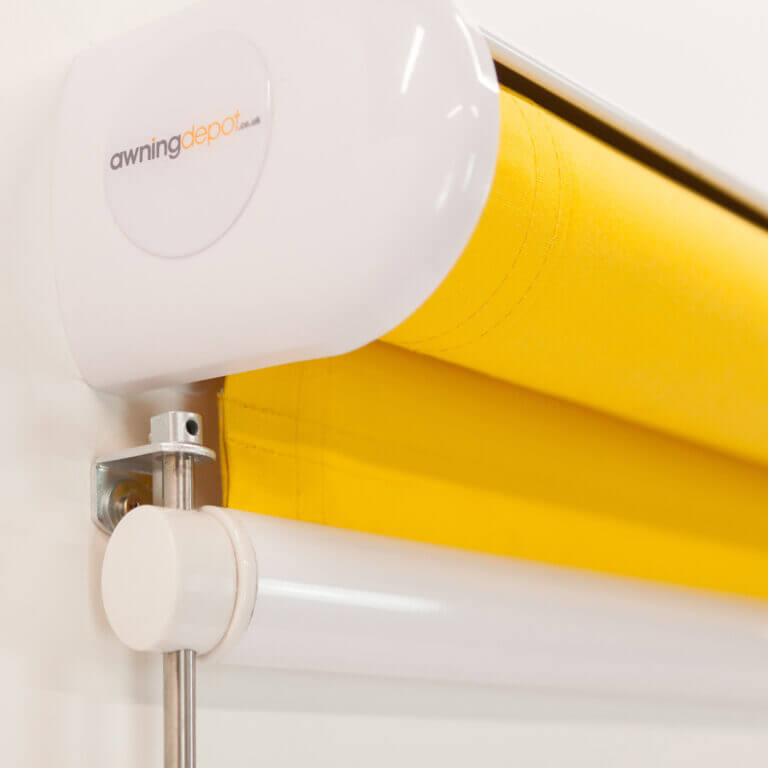 Struggling to maintain a comfortable indoor temperature on hot summer days? Excessive sunlight coming in through the windows or glass doors makes it difficult to enjoy the comfort of your home? Or perhaps it is the functionality of your workspace that suffers from overheating and intense glare? Whatever your reason for wanting to protect your living or business space from the sun, you can achieve the desired effect by fitting a functional exterior blind. With effective UV coating and their style and size customised to your requirements, our exterior blinds offer a great value for money solution!
There is no better solution to stop the heat from entering your glassed indoor space than the Exterior Vertical Blind.
A simple solution to improve your comfort
Exterior blinds are stylish window coverings that combine modern aesthetics with high functionality. They give you full control over the intensity and the amount of sunlight allowed inside. This means that you can protect both yourself and your furniture from the harmful effects associated with prolonged exposure to high levels of solar radiation because you can control how bright you want your rooms to be throughout the day. Unlike standard blinds, our exterior vertical blinds are installed on the outside of the building, thus protecting the glass from heating up, allowing you to effectively manage the indoor temperature even on the hottest days.
High quality at the best price
Our exterior blinds are designed to withstand years of use – without failures, damages or loss of quality. To ensure their durability, we use high-quality materials and components for all our products. With this simple addition, you can protect your windows from the sun, heat and rain, but it comes with an added value as well – choose the perfect style and design for your property by personalising your blinds to turn them into an outdoor sign or a design masterpiece showcasing your brand's logo or enhancing the kerb appeal of your property.
How to install
Open Exterior Vertical Blind
Why exterior blinds from Awning Depot?
We offer flexible solutions suitable for both keeping the sun out of the building and separating designated areas to provide a bit of privacy and create a cosy atmosphere whenever you want.
Great, highly competitive price for a quality product.
Fast turnaround as blinds are manufactured and assembled here in the UK, rather than imported from overseas.
Dealing directly with a manufacturer rather than through distributors, you get personal service when selecting your customised, made to measure blinds from initial contact, design through to installation and after-sales service.
We do not use sub-contractors for installation – we have our own in-house experienced and knowledgeable installation team.
Wide choice of fabrics in stock and the frames can be powder coated to match your colour scheme.
For businesses, handcrafted signwriting on the blinds to your design.
Warranty of 1 year for blinds and 5 years for the awning fabric from the fabric manufacturer.
In-house steel fabrication of fixings suitable for your building structure, where necessary, e.g., wall brackets.
Great after-sales service should assistance be required with spare parts, additional remotes or changes to covers.
There's no better solution to stop the heat from entering your glassed indoor space than our made to order exterior vertical blind!